Playgroups are a good opportunity to get out of the house and meet other mums. There are playgroups on throughout the week in Epsom. Here is our pick of the best groups on offer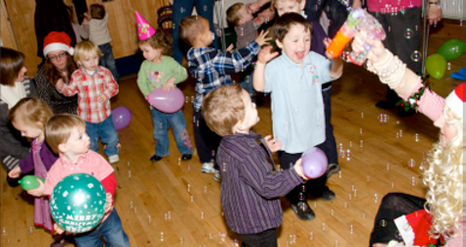 NCT Sutton, Epsom & Disctrict Branch
Epsom Playtime, Baby and Toddler Group, 
St Barnabas Church, Temple Road, Epsom.
Fridays, 9.30am - 11.30am
Separate baby area, homecorner, playdough, trains and track, ride-ons, plenty of books. There is a singing time at the end of the session and there are refreshments for children and parents/carers. All welcome, you do not have to be a member of the NCT. £2.00 for a drop-in session or £17.50 for a term.
Please contact Helena for more information helenaosullivanbarrows@hotmail.com
Downsend School Lodges
www.downsend.co.uk/toddler-groups.html
Toddler groups in which parents and carers can meet and chat whilst their children are occupied with a stimulating range of toys and activities. Sessions are open to parents of toddlers, whether or not they are registering for Downsend School. There is no obligation to attend each week. £3 per session (Term time only)
Epsom Lodge, 6 Norman Avenue, Epsom, Surrey KT17 3AB. 01372 385438 
Tues & Thurs afternoons only: 1.45 - 3.15 pm.
There are also mother and toddler groups at Christ Church in West Hill on Wednesday mornings (Wheels and Squeals) and Cornerstone School in West Hill on Tuesdays.