Here are details of Sutton Children's Centres and how to make the most of them.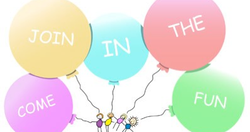 Children's Centres were set up by the last government to improve the way services are offered to local families with children from birth to five years. They are designed to make it easer for parents to access information and benefit from local health and family support services.  
Funding for Children's Centres is currently under review, so it's really important to make the most of these services while we still have them. Please check links below for updates. Services provided by our local Children Centres include:
•

Baby clinics


•

Ante-natal


•

Breastfeeding support


•

Advice and information for parents


•

Parent support


•

Parent/child activities - such as messy play/music and rhyme


•

Early education in nurseries


•

Employment and training support

Manor Park Children's Centre (Myrtle Road)
Manor Park Primary School, Entrance on Myrtle Road, Sutton Surrey SM1 4BX
Please note parents are responsible for their children at all times when using the Children's Centre. We are open Monday to Friday 9.00am to 5.00pm. Contact us at:
Manor Park Children's Centre, Myrtle Road, Sutton SM1 4BX Tel: 020 8405 2070 Email: manorparkcc@suttonlea.org 
Children's Centres in Carshalton:The Grange Children's Centre
Beddington Park, London Road, Wallington , Surrey, SM6 7BT
Contact: Marie King
Tel: 0208 404 3145
Email: thegrangecentre@suttonlea.org
Muschamp Children's Centre
Muschamp Road, Carshalton, Sutton, Surrey, SM5 2SE
Contact: Chloe Procter 
Tel: 020 8773 4980
Email: muschampcc@suttonlea.org
www.muschampchildrenscentre.org.uk
Please note places are on a first come first served basis. There are a maximum of 20 spaces available.For more information please visit our websitewww.muschampchildrenscentre.co.uk or call 020 8773 4980

Victor Seymour Children's Centre Victor Seymour Infants' School, Denmark Road, Carshalton, SM5 2JE
Contact: Joe Francis
Tel: 0208 410 5003
Email: victorseymourcc@suttonlea.org
If you would like to get an up to date copy of our programme please email Kathy or Joe at victorseymourcc@suttonlea.org to request your copy.


Stanley Park Children's Centre Stanley Park Infants School, Stanley Park Road, Carshalton, SM5 3JL
Contact: Lisa Tilleray
Tel: 020 8647 6771
Email:stanleyparkchildrenscentre@suttonlea.org
We offer a range of services to support families with children under five, including messy play sessions, story times, baby massage, baby clinic, parenting workshops, breastfeeding support and much, much more.
Whether it is information on local childcare providers, support with bedtimes and tantrums or just the chance to come and play alongside your child, then this is the place to come! Our aim is to become a local community hub for all families and their children.

Tweeddale Children's Centre 
 Tweeddale Children's Centre incorporates: Tweeddale Day Nursery (2-5 years) Tweeddale Play Centre (4-11 years) and provides FREE activities for under 5's.
If you would like an up-to-date copy of Tweeddale's programme of activities for mums, babies and children please email Tweeddale Children's Centre or contact them on the details below:
Tweeddale Children's Centre, 
Tweeddale Road, Carshalton, 
SM5 1SW
Tel: 0208 404 1640
Email: tweeddalechildrenscentre@suttonlea.org

Spencer Children's Centre
We offer a full range of services for families with children under 5 including a health visitors drop in clinic, stay and play sessions, groups to support early language skills, baby massage, baby support groups and much more. We also offer integrated education and childcare for children aged 3 months to 5 years including free 2 and 3 year old funded places. We are small and friendly and perfectly formed!! Our families are lovely and our children are outstanding in every way.The school is open from 8.00am until 6.00pm and our children's centre services run from 9.00am until 3.30pm. Our programme is downloadable from the Sutton web site or on our website:www.spencerchildrenscentre.org.uk.
Contact:
Fiona Downing
Headteacher/Head of Centre

Amy Johnson Children's Centre (Wallington)
Amy Johnson Primary School, Mollison Drive, Wallington Surrey SM6 9JN
Please call Lucy for more information 0208 669 3978
Opening Times
Monday - Friday 9.00am - 5.00 pm
This may change depending on the programme
for the term – please check with the centre.


For more information on Sure Start Children's Centres in the London Borough of Sutton please contact the Sutton Family Information Service on 020 8770 6000 or email familyinfo@sutton.gov.uk