Local Mums recommend the best netball classes and camps in our area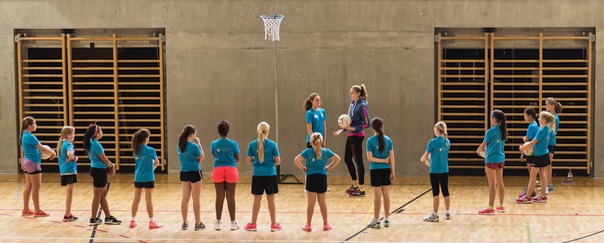 "I highly recommend Sisters n Sport to all Local Mums. My daughter Lily had only played netball for a couple of months but was made to feel very welcome on the course. It definitely helped improve her skill set and now practices all the time the things she learnt. Fabulous coaches and she will be booking on to the next course." 
Jane, Local Mum

"I recommend Sisters n Sport to Local Mums. My daughter had so much fun with the games and the agility courses, especially getting to meet new people from other local schools and having a fun time in such lovely weather. The best part of the camp for my daughter was playing 'Golden Child' and being with all her friends."
Pippa, Local Mum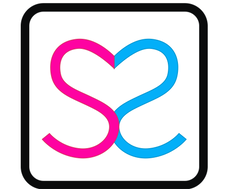 Sisters n Sport
Founded by sisters, Jen and Victoria in 2012 - Sisters n Sport is a sports coaching company for girls, running netball camps and classes in Surrey, North West and Switzerland.
Sport has always been a big part of their lives, shaping their futures and creating endless wonderful opportunities along the way - and they wanted to inspire young girls to love sport the way they have.  
Weekly Netball Classes
Sisters n Sport offers weekly Netball Skills School classes for girls Yrs 2/3 and Yrs 4/5/6 in Kingston, Wandsworth and Reigate - with new classes in Ealing and Elmbridge from September 2016.  These classes are for all abilities - complete beginners to girls wanting to improve their skills and push for the school teams.
Holiday Netball Camps
During the holidays - Sisters n Sport run two types of netball camps - Netball Skills Camps for girls aged Yrs 2/3 and Yrs 4/5/6 - for all abilities. Netball Skills Camps are suitable for complete beginners or girls already playing as clubs or school teams.  Our aim is to coach the basics as well as learning the game, encouraging the girls to explore new positions and learn the rules, whilst having fun and making new friends.
During the camp they will play fun warm up games, practise individual ball skills and essential movements all netball players need. They will be coached attacking and defensive skills as well as shooting and team building exercises. 
Sisters n Sport have launched the Netball Development Camps for girls Yrs 7-9.  These camps are the older girls are suitable for girls playing at club level or for their school team.  Our aim is to reinforce the basics as well as developing tactics and game awareness.
Each camp will be led by an ex or current international/superleague netball player. 
During the camp girls will develop their match play and game awareness through decision-making games, invasion games, ball skills and movements patterns. There will be more specific attack and defensive themes, as well as tactical set ups on court.
Easter Netball Camps
Easter Netball Camp Yrs 2/3 & 4/5/6 Kingston Upon Thames Holy Cross Preparatory School 31st March 9:30-3:45 £45
Easter Netball Development Camp Yrs 7-9 Surbiton The Hollyfield School 7th April 9:30-3:45 £50
Easter Netball Camp Yrs 2/3 & 4/5/6 Wandsworth ARK Academy Putney 10/11th April 9:30-3:45 £45/£80
Easter Netball Development Camp Yrs 7-9 Wandsworth ARK Academy Putney 12th April 9:30-3:45 £50
Easter Netball Camp Yrs 2/3 & 4/5/6 Kingston Upon Thames Holy Cross Preparatory School 18th April 9:30-3:45 £45
Summer Netball Skills School (Weekly) Yrs 2/3 & 4/5/6 Kingston Upon Thames Holy Cross Preparatory School Starts 22nd April Saturdays - 9-10am Yrs 2/3 and 10-11am - Yrs 4/5/6 £130 plus £20 Registration
Summer Netball Skills School (Weekly) Yrs 2/3 & 4/5/6 Wandsworth Putney High School Starts 22nd April Saturdays - 9-10am Yrs 2/3 and 10-11am - Yrs 4/5/6 £130 plus £20 Registration
Summer Netball Skills School (Weekly) Yrs 2/3 & 4/5/6 Elmbridge Notre Dame School, Cobham Starts 22nd April
Check our website for more details and for details our new weekly netball classes - www.sistersnsport.com
For more information and to book, contact:
Victoria Knights
Sisters n Sport
victoria@sistersnsport.com
www.sistersnsport.com