Local Mums recommend the best personal trainers in our area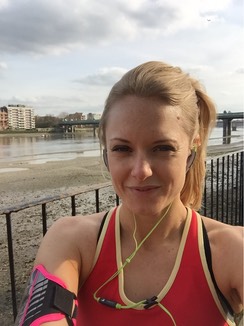 "I highly recommend Laura Miles to all Local Mums. Before I started training with Laura I struggled to motivate myself to exercise. I was always "too tired" or "too stressed" or "too busy" which meant that I was in a spiral of eating the wrong food and getting more and more lethargic. Taking the first step to break the cycle was hard but it has paid off more than I could have imagined. Since I started the training sessions I have more energy than ever, feel confident in my ability to get through a tough session (and actually enjoy it!) and most importantly I feel like, for once, I'm taking care of myself rather than making excuses. Laura has helped me set achievable goals which I'm now well on my way to achieving."
Harriet
"I recommend Laura Miles to Local Mums. When I began training with Laura last year I thought I was the kind of person who 'couldn't' do exercise. I was overweight, unhappy and had no energy. After a difficult time in my life I decided enough was enough and decided to do something about it. Laura was sensitive to my worries and really listened to what I wanted to achieve. She set me a programme which was achievable for me but still pushed me. As my fitness improved and my confidence increased, Laura set me realistic goals and kept the training fun and challenging. Don't get me wrong she pushes you but in a good way! I have since lost three stone in weight and feel fantastic! She has taught me that what I eat is as important as what I do. I can't thank her enough or recommend her more!"
Nicky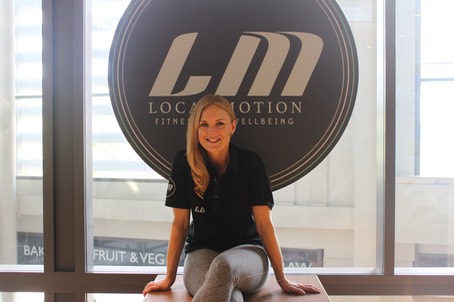 I am a qualified personal trainer, living in Putney and would like to offer my services to mums of the borough!
My interest in health and fitness started with my own weight-loss journey about 13 years ago; slowly getting myself into better physical shape through adopting a healthy diet and taking up regular exercise. 
As I went through a process of losing over five stone, I went on to experiment with exercise - trying different forms of training and working out what I enjoyed and what worked for me. I spent time reading about health and fitness, learning the theory behind the practice and challenging myself to achieve different things. 
As my knowledge, experience and passion grew, I eventually decided that a career as a personal trainer was the next step for me - and it's undoubtedly the best decision I have ever made. Being able to share my knowledge and experiences with others is what drives me every day and I thrive on having the opportunity to be a positive influence on other people's lives. Our bodies are capable of incredible things ad it's exciting to see changes being made, hurdles overcome and goals being achieved. 
My sessions are designed to be challenging but effective - I focus on correct technique and high levels of intensity in order to maximize results and minimize wasted time. I focus on body weight training, functional movements and as a passionate runner, I am always keen to include running drills into a session, providing there is space!
With an Advanced Level 3 Diploma in Personal Training, I am also qualified in pad work, high intensity training (HIIT) and suspension training, along with providing nutritional guidance and advice for my clients. My specialisms include female weight loss and cardiovascular conditioning.
I am currently training at Local Motion Studios (above Planet Organic at Southside Shopping Centre in Wandsworth), as well as in the beautiful outside spaces that the Borough has to offer. I am also happy to come to you and provide training in your own home or garden.
Please contact me if you would like to discuss training options and packages - perhaps you're new to training and want some guidance and support without having to join a gym.  Or, perhaps you're experienced in your training and want new direction and some fresh ideas for how to progress further. Whatever it might be - I'd love to help you reach your potential.
Special offer for Local Mums
I am currently offering two for one training sessions to Local Mums. Please contact me for more details.
Contact:
Laura Miles
Mob: 07866 615 238
Email: mileslaura15@gmail.com
https://instagram.com/lauramilespt/