Viceroy Learning offers a fantastic chance to prepare for the practicalities of life at university, like finances and cooking, at a summer school in France. We speak to founder Charlie Wren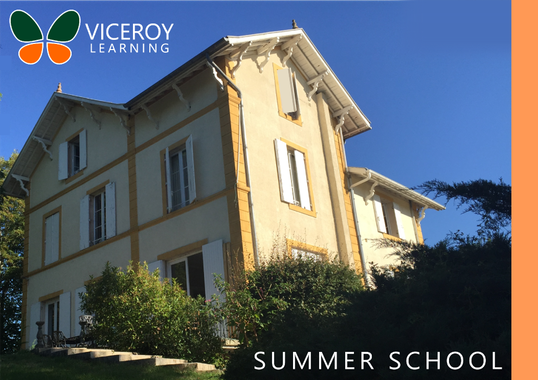 Charlie, what is Viceroy Learning?
"Viceroy Learning is a company I set up with my brother, Seb, with the target of helping students to become young professionals. The first step in the process for us is to help school pupils with their preparations for university."
Where did the idea come from?
"For us it was a bit of a perfect storm. Having spent nearly three years working in educational consultancy and tutoring in Moscow I was ready to move back to the UK and was really motivated to start my own company. At the same time Seb had just graduated from Bristol University and there was a lot of emphasis on a gap in the student landscape which had been identified as 'education outside the classroom.'
"With my Economics degree and the fact that I had worked with lots of overseas students preparing them for university in the UK, it was clear to me that I could help students with planning their finances for university. But we didn't stop there, we realised that there were so many ways in which we could help. Whether it's a few tips on how to get ahead in the graduate jobs race, a bit of instruction on how to run an efficient student kitchen or even some advice on how to separate your laundry, we knew we could help students before they start university."
What do you do?
"We have plans for a broad suite of services which will fit under the umbrella of 'helping students to become young professionals' but to begin with we are offering two key services.
"The first that we have delivered is a talk in schools where we provide a whole host of information about how much life at university actually costs so that the students can build their budget for the year ahead in real time. We provide the budget sheets that the students complete and the data we provide is a combination of our own survey responses, numbers from industry experts and the results of some good old-fashioned research.
"Our work has been recognised by the Onslow Trust, a charity focused on improving careers provision for school students, who presented us with their Education to Employment Honorary Award. This was a great achievement for us and we are delighted that any school that invites us to deliver one of our talks is now automatically considered for an Onslow Trust accreditation.
"The second service, and what we're really excited about at the moment, is our 'University-ready' Summer School.'
What does the summer school course involve?
"There is a gap that is almost impossible for school, family and university to plug. We plug it. That gap, identified by schools, students and universities alike is the issue of actually being prepared for university life.
"With dates in August and September we are hosting six students at a time for a week to get them ready for university. Seb has just completed six months as a chef in a ski chalet so there's a lot to offer the students in our purpose-built teaching kitchen but we also make sure the students are familiar with the washing machine and the iron, help each student build their own budget for Freshers' year and run sessions on how to navigate the graduate jobs market.
"The course takes place in a small village not far from Bordeaux because we think it's important for the students to feel that they are in unfamiliar surroundings, a bit like Freshers' Week. We also think it's vital that the students are active so we have lots of time outside and impress upon the students the importance of a healthy lifestyle whilst at university.
"The course covers important issues and we give really useful advice but, above all, it has to be fun. There are events organised each evening to make sure there's plenty of socialising and we even teach the boys how to tie their bow ties for Freshers' Ball!"
If this sounds like the ideal opportunity for your teenager to learn the essentials of life away from home in a fun and educational environment, why not give Charlie a call?
Find out more about the summer school and read Local Mums' reviews of Viceroy Learning  

Contact:
Charlie Wren
Viceroy Learning
Tel: : 020 8674 7593
Mobile: 07825 229 150
Email: charlie@viceroylearning.co.uk
www.viceroylearning.co.uk