Local Mums recommend the best cleaners in our area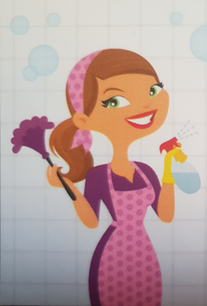 "I highly recommend The Fairy Queens to Local Mums. Lori and Niki provide an outstanding service. They are excellent cleaners, very punctual, reliable and extremely hardworking. They arrive on time and are pleasant and articulate, quickly understanding the work that needs to be done and get on it with straight away. Their communication is excellent and efficient, both written (in emails or texts to arrange visits) and spoken. Lori and Niki clean my house quickly and efficiently to an extremely high standard leaving it spotless with great attention to detail.  I work from home and have four children (three young boys and a teenage girl) so it's not an easy job! I can honestly say after 15 years trying various different local cleaners, The Fairy Queens are the best cleaners I've ever had for our family home. If you want your house properly cleaned from top to bottom to an exceptionally high standard with no fuss, whether it's a one-off deep clean or a regular weekly clean, I can't recommend Lori and Niki highly enough."
Kathy McGuinness, Editor and Founder, Local Mums Online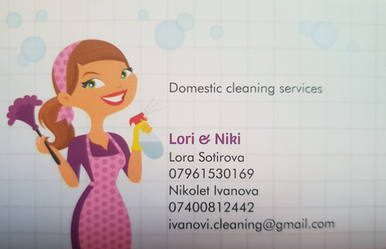 The Fairy Queens
"We are a young, well-established team providing domestic cleaning services. We are reliable, energetic and trustworthy with a lot of experience in terms of types of cleaning and time on the job.
Our work is focused in the Wimbledon area at the moment with many long-term, regular clients.
Most of our clients are families that know each other and are happy to recommend us at any time (please ask us for references).
We are looking forward to adding new lovely homes to our week.
We will be happy to help you!"

Contact:
Nikolet Ivanova
The Fairy Queens
Domestic Cleaning Services
Tel: 07400812442
Email: ivanovi.cleaning@gmail.com