Local mum and new author Rachel Ivan blogs to us about how to write a book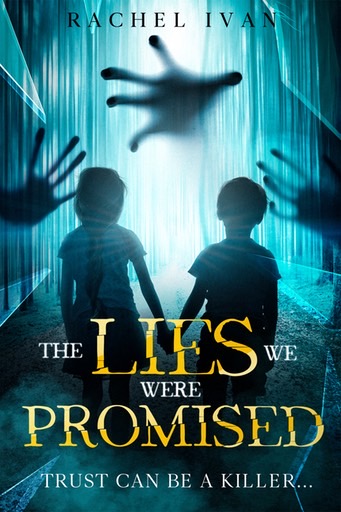 How to write a book 
Have you ever dreamed of seeing your name standing out from a row of books in Waterstones? Or having strangers clamour for your autograph?
Writing a book can become a reality, it just takes a bit of persistence and a really good idea for a story that is both original and captivating, preferably something that is a little different, but not so much so that publishers would be worried about its saleability in a discerning market. 
The inspiration for my new novel 'The lies we were promised,' came to me whilst watching a BBC documentary about girls who were stolen from their families in India. I already had a vague idea about the storyline – a girl, Kerensa, searching for her missing father – and wove in the stories of three children who had been abducted by human traffickers. 
So, what are the main things you need to write your book?
First and foremost, you need that big idea. It needs to be something that you feel really passionate about, something that will get you out of bed each morning and have you race to your laptop so you can write about what happens next in the great adventure that is your story. I would suggest getting a notebook where you can jot down any ideas that come to you. Inspirational thoughts can appear at the oddest of times – whilst waiting in the queue at Sainsburys or on the bus to work so it is good to write them down as soon as possible, so you don't forget them.
Next, pen an outline for your story. It's a really important step, just so you know where your story is going and there are no major parts where it falls short, otherwise people will lose interest and stop reading. An excellent book about this is 'Save the cat writes a novel.' This sometimes happens to writers in the middle of their book, commonly known as the 'marathon of the middle,' where readers can get bored if the story does not remain exciting. You need to have enough tension throughout to keep it going.
Do have a think about the best time for you to write; if you are a busy mum, it might suit early in the morning before the kids wake up. Try to write a little every day, even fifteen minutes could make a difference. There will be times when you have what is commonly known as 'writer's block' which is normal, even when this happens, do keep going. Your first draft will always need to be edited, so bear this in mind and just keep writing. 
Believe in yourself and your dream and it can become a reality. JK Rowling never dreamed that her stories would amount to anything when she sat in a café writing earnestly whilst her young child was in a pram nearby, but it became bigger than anything she could ever imagine. 
It could happen to you!
All the best, 
Rachel
Author of the debut novel: The Lies We Were Promised
 The Lies We Were Promised Three stolen children...A woman with a dark secret. Who can you trust when deception has so many faces? Buy the book on Amazon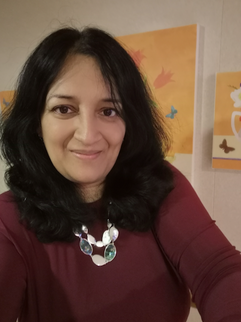 About Rachel
Rachel was born in London but her parents moved to India where her teenage years were spent happily at her grandmother's sprawling house opposite a lake in Bangalore. An avid movie buff, her adoration of travel matches her love for films – she dreams of one day strolling barefoot along a white sandy beach in the Maldives.
The Lies We Were Promised is her first book and was inspired by her frequent trips to India, which she has described as a 'vibrant land of explosive smells, cultures and colours that are a feast for the senses.' Rachel hopes the thought-provoking and emotional theme of the story will resonate in the hearts of her readers and remain with them long after the last page has been turned.
Rachel is a Local Mum to two daughters and lives in South London with her family. She works in the UK Civil Service.