Pre-schools provide education for children aged from two to five years old; they are great places for your child to start getting ready for school.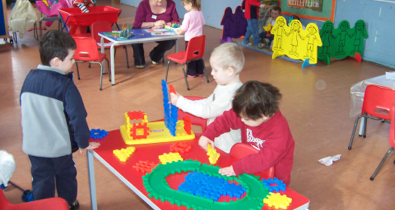 Belmont Village Preschool 
St John's Meeting Room, Northdown Road, Belmont Rise, Sutton, SM2 6DY
Belmont Village Preschool is a friendly, welcoming Preschool. Founded in 1976 we boast exceptional staff to child ratios in a caring and inclusive atmosphere. Ofsted's inspection of 2011 rated us as "Outstanding" in several key areas, with an overall "Good" rating. Led by a committee of parents and run by a team of highly qualified staff creating a nuturing environment.
Opening Times: Children are welcomed from 2.5 years to 5 years. 
Monday to Friday 9am - 12pm term-time only
Optional Lunch Club group Tuesday to Friday 12pm - 1pm.
Caterpillar Preschool
Thomas Wall Centre, Benhill Avenue, Sutton, SM1 4DP
Christchurch Fledglings Preschool
Christchurch Hall,, Christchurch Park,, Sutton, SM2 5TN
Early Birds at Greenacre School
Sutton Lane, Banstead, Surrey SM7 3RA
First Steps Pre - School
Rosehill Pavilion, Rosehill Recreation Ground, Rosehill Surrey SM1 3HH
Welcome to First Steps Pre - School. We have spaces for 12 children making the Pre - School a quiet, homely and comfortable Pre - School. We provide high quality care and education for children below the statutory school age. We work in partnership with parents/carers to help children to learn and develop. We offer children and parents a service that promotes equality and values diversity. We aim to ensure that the children have a safe and stimulating environment as well as the chance to join with other children and adults to live, play, work and learn together. First Steps Pre - School is Ofsted Registered and follows the Early Years Foundation Stage. All staff are qualified and experienced. 
If you are interested call Clair on 07968 985 266 or Anna on 07880 548 022.
Opening Times: Open - 9.15am - 12.15pm - term time only.
St Alban's Preschool
St Alban's Church Hall, 273 Gander Green Lane, Sutton Surrey SM1 2HD
St Barnabas Preschool
St Barnabas Hall,, St Barnabas Road,, Sutton, SM1 4NP
Taz's Pre-School
Sutton Common Recreation Ground Pavillion, Sutton Common Road, Sutton SM3 9PL