Local Mums recommend the best weight loss plans in our area



"I highly recommend Cambridge Weight Plan Consultant Lena to all Local Mums. Lena is a fantastic consulant who has helped me to reach my goal weight. She encouraged me every step of the way and I really couldn't have done my journey without her support." 
Alice, Local Mum 

"I recommend Cambridge Weight Plan Consultant Lena to Local Mums. I wanted to lose a stone when I met Lena. She helped me  achieve this in five weeks* and then advised me on how I can maintain my weight which was crucial." 
Anila, Local Mum

"I highly recommend Cambridge Weight Plan Consultant Lena to Local Mums. After having my babies I gained an extra two stone which I just couldn't shift. This was until I met Lena who helped me believe I could! She spent time talking to me about my situation and worked out a plan for me. Throughout my time on CWP she supported me, gave me real advice and helped me reach my target. I am back to my original weight before I had my babies. Thanks Lena!"
Poonam, Local Mum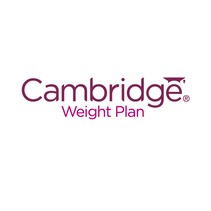 Cambridge Weight Plan Consultant Lena

I am part of a multi-award-winning team.
I have yo-yo dieted my whole life and as far back as I can remember I have been on diets or preoccupied with my weight. I tried every diet available only to lose some but then quickly regain it all. Being overweight always left me feeling like an outsider with very low self-esteem. It stopped me from moving jobs and held me back in my social life.
All this changed when I joined the Cambridge Weight Plan. With the help of a Consultant giving me one to one support I lost weight and have managed to keep it off!
I have lost 3 stone*, am fitter, wearing clothes I never thought I could and am in weight management having completed all the steps and changed old thought patterns and habits.
How I work:
1. Friendly 1-2-1 confidential appointments
2. Support and motivation throughout your journey.
3. Flexible day, evening and weekend appointments.
4. Various payment methods taken.
I cover many areas in Surrey and SW London. Get in touch if like me you want to lose weight and keep it off.
* The weight lost and/or timeframes are particular to this slimmer. Everyone's weight loss journey is unique to them.
Contact:
Lena Joshi
Consultant
Cambridge Weight Plan
Tel: 07860 173426
Email: lenacambridge@gmail.com
www.cambridgeweightplan.com/LenaJ
Cambridge Weight Plan Consultant Lena on Facebook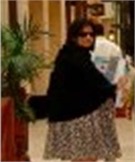 Before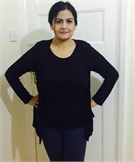 After