For a gorgeous Christmas day out, head to Hyde Park's Winter Wonderland to see ice skating at it's magical best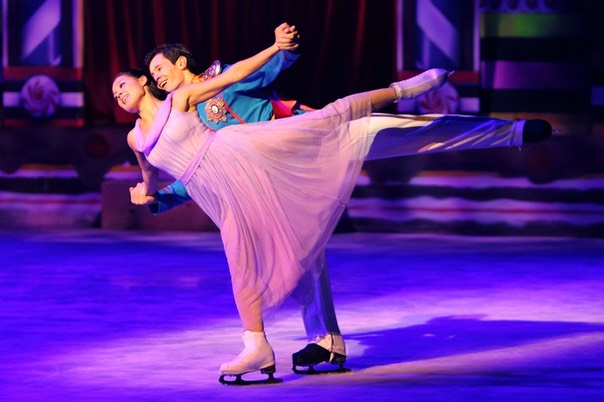 "The Nutcracker On Ice at Winter Wonderland is a wonderful display of ice skating talent by the impressive Imperial Ice Stars. The central London venue is perfect for a family Christmas day out, set in the heart of Winter Wonderland in Hyde Park. Head to the winter theme park for some Christmas cheer and shopping, have a festive tipple in the Winter Palace Theatre bar before the show and sit back under the twinkly starlight theatre canopy to enjoy some breathtaking moves and Christmas sparkle from these super-talented skaters and the fabuolus Tchaikovsky music. I went with my husband and our four children aged five to 11 and we all had a fantastic time. This is a breathtaking performance with something for everyone to enjoy!"
Kathy McGuinness, Local Mum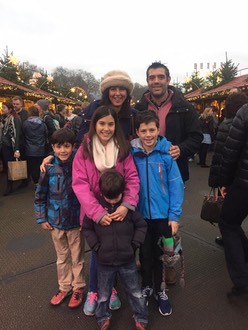 The Nutcracker On Ice at Winter Wonderland
New to Hyde Park Winter Wonderland for its 10th anniversary is a specially created one-hour version of the Christmas classic, Nutcracker on Ice, performed in the lavish Winter Palace Theatre.
The story: As midnight strikes on Christmas Eve, a toy Nutcracker comes to life, sweeping a young girl into a world of enchantment, wonder and colourful characters.
Following sold-out seasons at the Royal Albert Hall and around the world, the award-winning Imperial Ice Stars will thrill and delight all ages with jaw-dropping skating, breathtaking high-speed lifts and throws, flying, acrobatics, fire and illusions – all performed to Tchaikovsky's glorious music.
Limited season: 18 November 2016 – 2 January 2017, excluding Christmas Day. The show is one hour long with shows at 2pm, 4pm, 5.30pm and 7pm. There are also shows at 12 noon and 8.30pm on selected days. The Winter Palace Theatre, Winter Wonderland, Hyde Park, London, W2