Musical Story Time podcast is a free, interactive, screen-free fun activity for parents and children from Sandra Waters and Michael Sharmon, performers and co-founders of Golden Voice Entertainment.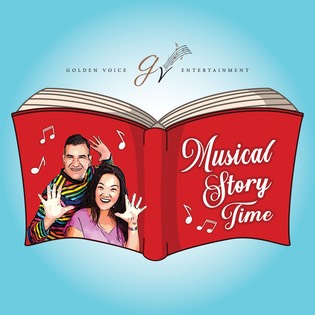 Musical Story Time is a brand new podcast for children aged from two and up. Each 8-15 minute episode features a classic story, catchy original songs and a simple lesson that gives them a screen-free experience that will keep them engaged and delighted for hours. New episodes are released fortnightly for the rest of this year!
World class
The podcast has been created by Sandra and Michael, two world class performers who have witnessed a changing landscape this year in terms of live children's entertainment. After speaking to many educators as well as parents and teachers, they have designed a series of Musical Story Time podcasts. It is already being played in kindergartens in many major cities around the world with fantastic responses from kids and adults alike.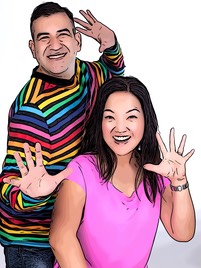 Free of charge
And the great news for parents, babysitters and educators is that it's free of charge! These stories are a delight - with energetic voice characterizations, funny sound effects and fantastic musical accompaniment. The lessons in each episode provide an interactive platform for children to learn: vocabulary; songs; simple phrases and moral lessons about how to behave in the world. And you can entertain your little ones in the safety of your own home, or in the car to keep them engaged as you work or run errands.
Music albums of songs from the podcasts are also available to stream or purchase online so your child can sing the songs and continue their musical development. Activity sheets can also be downloaded free of charge from their website.
Stream the podcast here:
https://musicalstorytime.podbean.com
Visit the blog page on the website to download the activity sheets:
https://www.goldenvoiceasia.com/blog.html