With so many children at home with electronic devices, it's great to find an independent family-run company producing quality content with the same delightful charm of favourite old books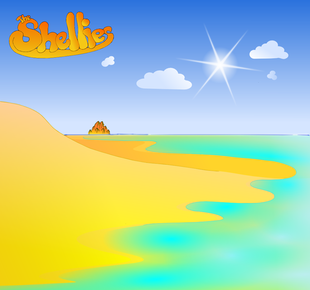 Walking along a beach and daydreaming to the rhythm of the waves provided the inspiration for The Shellies, a group of characters who populate the E books, videos and posters created by children's author Ian Kaye. 
"When I moved to the coast my thoughts turned to the characters of the books," explains Ian. "Long walks along the beach accompanied by the sounds of the gulls and sea drove the characters forward."
"At first I found showing or reading my creation to another person incredibly nerve-wracking," says Ian. "Fortunately my partner, Marie Campbell, is a published author herself (Strange World of the Brontes et al). After listening to my work, she encouraged me to make progress and develop my ideas. Hence The Shellies have come into being!"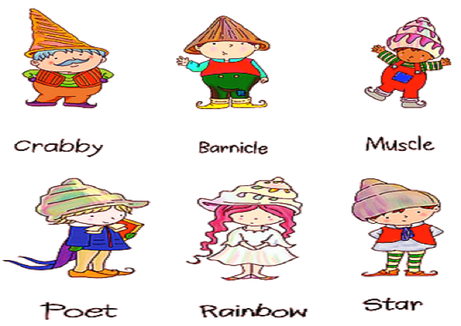 Characters from real life
"Each of the characters is based on people I have met in real life," explains Ian. "Most of us have come across a person wanting to take charge - to be the 'boss' - well, that is Crabby. A self-appointed leader who is secretly admired and loved by his friends; someone who spends his time trying to 'square circles.'" 
"Poet daydreams his time away, quite happy to swap reason for rhyme. Rainbow is ever cheerful, willing to lighten the mood whether it be singing or offering encouragement. Barnacle is a skilled adventurer and sailor. Muscle provides strength, always ready to help. Star is an inquisitive soul forever annoying Crabby. Pearl, a distant relative of the others, adds her own brand of insight to life's little problems. The group is completed by Kitty, a bird willing to journey far and wide for the cause, and the Sea Urchins."
Unusual background
Ian's background is in law and further education, which might seem unusual for a children's author. "From lawyer and educationalist to writing children's books may at first sight appear strange," agrees Ian. "But each case in our law tells a story, some tragic and sad, others inspirational and at times even a bit funny."
"After completing a part-time degree in law, I was fortunate enough to be taught and inspired by my friend Neville Digby, a senior lecturer and barrister," explains Ian. "Long before the philosophy of Kolb's 'Experiential Learning' was embraced by further education institutions in Britain, Neville encouraged students to 'live life,' enjoy it and learn. This philosophy is something I carry through in my writing for children." 
Ian's first involvement in creativity took the form of inventing several board games in the 1980's and early 1990's. "It was during this period that I first thought about writing a book based on imaginary characters who lived on the beach," says Ian.
The Shellies is owned and run by Ian with the assistance of Marie, his son Mark and some good friends who contribute illustrations and music. "Writing the lyrics to The Shellies songs  proved great fun," says Ian. "It's not a big business, just a few creative people and me."
If you would like to inspire your children with some charming seaside characters that will make their screens and their imaginations come to life, why not let them explore the enchanting world of The Shellies?
Read Local Mums reviews of The Shellies
Contact:
Ian Kaye
The Shellies
Tel: 01964 533583
Email: shelliecove@gmail.com
The Shellies on Facebook
The Shellies on Twitter
www.theshellies.co.uk