Local Mums recommend the best personal trainers in our area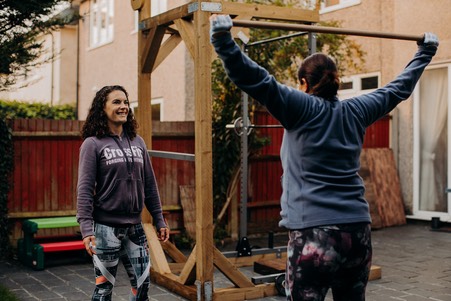 "I highly recommend Tarryn Mulder from Rarefit Training to Local Mums. I have been working with Tarryn for almost two months now. I have struggled with many failed attempts to lose weight and build up my strength after giving birth to my second baby. I was feeling hopeless physically and emotionally, to a point where I couldn't look at myself in the mirror. I was embarrassed to go to the gym as I did not have the confidence. I needed someone to firstly listen to me and my body and encourage me. 
"Speaking to Tarryn I felt she could understand the way I feel and help me to keep motivated. Since our first session Tarryn has given me directions on what food to focus on as well as what to avoid based on the goals I want to achieve. On every single session Tarryn makes sure she listens to how I feel and how she can push my limits without pressuring, but rather encouraging and believing in me, especially the last few reps when I think I cannot do anymore but somehow she makes me feel I can. 
"My journey is way far from where I want to be but I have already seen my body toning up and my trousers are finally loose. I was getting out of breath going up and down the stairs holding my 11 month  old and now I can deadlift 40kg. Thanks to Tarryn, I have realised fitness is not only about the way we look but the way we feel. I feel confident, happy, motivated and strong. I can't wait to see our journey in a year's time."
Albina, Local Mum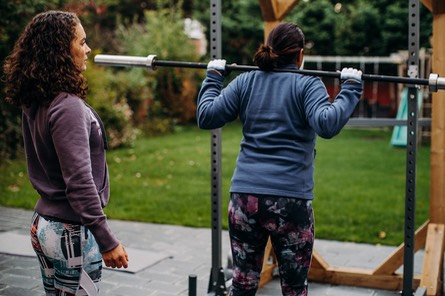 Rarefit Training
CALLING ALL MUMS: As Covid restrictions nears its end, what's the biggest sacrifice you've made, as we adapt to a new way of living? For most, it's exercise; one of the easiest things to ignore, one of the simplest to maintain. Whether the return to the gym is avoided because of health reasons, time restrictions, or intimidating "bro-seshes" happening, there's always a reason to let newfound midline slack stay loose. As a mother-of-three, I understand this. I've experienced this. I've overcome this. 
And now, I'm here to help! 
As a Strength and Conditioning L4 and CrossFit L1 qualified coach, I'm offering 1-2-1 sessions in my home and garden. I have a range of kit to fit around anyone's needs and can offer classes when it's wet and dry. And, with kit that's sanitised after every use, there's no need to fear anyone's negligence during these troubling times. I fit programming around your skillset, talk with you about your goals, and alter movements to your current capabilities. So, if you're looking to shift lockdown fluff and retake control of your health and fitness, get in touch to book a free taster session. 
To book your FREE taster session, contact:
Tarryn Mulder
Rarefit Training
Tel: 07725621061
Email: tarrynmulder@yahoo.co.uk
Rarefit Training on Instagram