Local Mums recommend the best pre-school classes in our area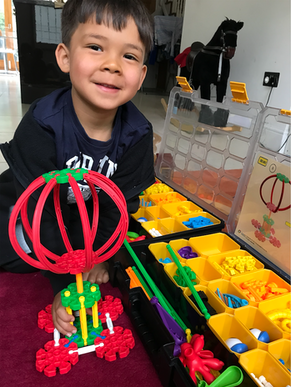 "I highly recommend e² Young Engineers to Local Mums. My son Marco thought the class was 'great because it was fun and I learned a lot. It was epic.'"
Monica, Local Mum
"I recommend e² Young Engineers to Local Mums. My son Reuben loved every minute of it! Only class I ever signed him up for where he asks me as soon as it finishes "When can I go again?" – No doubt: We will be back!"
Nicole, Local Mum
"I highly recommend e² Young Engineers to Local Mums.  My boys attended the Easter camp and loved it! My older son who is seven wouldn't even take a break for a snack as he enjoyed building machines very much. My boys are rarely entertained for that long and they had fun and learned new concepts as well!"
Serena, Local Mum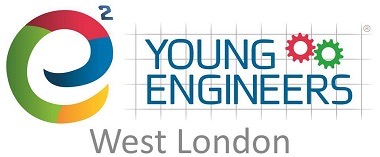 Big Builders is the new pre-school programme from e² Young Engineers who run the very popular Bricks Challenge programme for older children.
e² Young Engineers
Big Builders
Have your child join us for a fun and educational activity for preschoolers ages 3-5. Using K'nex our professional instructors will help your child build different animals, vehicles, shapes and more! The Young Engineers kits have been specially designed using K'nex to enhance your child's motor skills and understanding of spatial concepts.
Build, learn, meet new friends, and create memories! Sign up today!
Big Builder Objectives:
Learning about the world and our environment
Nurturing a feeling of belonging
Encouraging independent and creative thinking
Developing a sense of self efficacy and problem-solving capabilities
Improving cooperation and group play skills
Term Classes on 16 May - 04 July
(No class on 30 May)
Thursday (50 minute sessions) 11:00-11:50, 12:00-12:50 or 13:00-13:50 , Ages 3-5 (sibling discount 20% for 2nd child, 30% for 3rd child), Maximum 12 children per group.  £126 per child. (Includes 20% VAT)
Location:  All Saints Fulham Bishops Park, Putney Bridge Approach SW6 3LA
Contact:
e² Young Engineers
Tel: 07522 602 122
Email: info.westlondon@young-engineers.co.uk
www.westlondon.young-engineers.co.uk