Local Mums Online recommend the best sports academies in our area

"I highly recommend Lions Sports Academies to all Local Mums. My boys arrived for their rugby Easter camp without knowing anyone and feeling a little nervous. They left with huge smiles on their faces, feeling lots more confident - and also covered in mud and exhausted, which is just what you want for the school holidays! The coaches were all fantastic, very friendly, knowledgeable and safety conscious and also made all the sessions great fun while teaching the boys lots about the game. They have a lovely ethos about making sport accessible to children from all backgrounds and all abilities. I couldn't ask for more from a sports camp and will definitely be booking again next holidays!"
Kathy McGuinness, Local Mum of four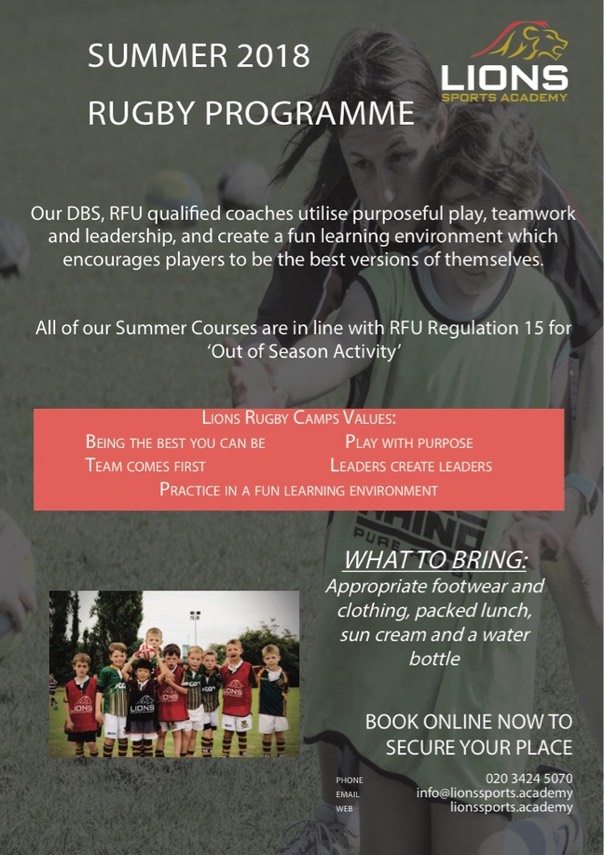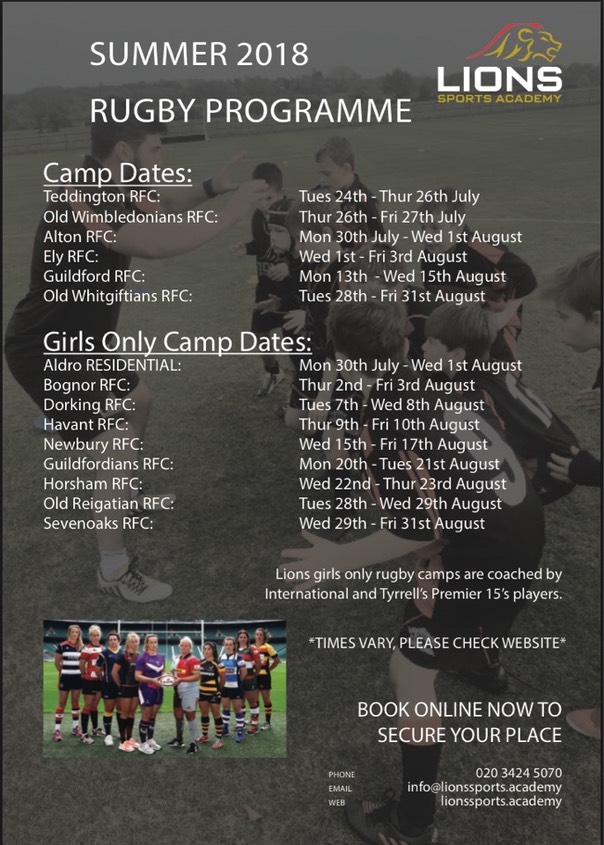 Lions Sports Academies
The Lions brand was originally set up in 2011 to allow more children from all backgrounds to enjoy top level sports coaching on a volunteer basis. The Lions offered support to players who missed out on representative rugby and provided a structured and fun enviroment to develop young players skills, with the end result of playing games against established private schools. 
Lions Sports Academy are passionate, qualified and committed to improve and develop players of all ages and abilities. At present, Lions coach a variety of sports including Rugby, Football, Futsal, and Speed & Athlete Development in Schools, Nurseries, Universities and Clubs within the Middlesex, Surrey and Greater London area and regularly run popular holiday sports camps.
Discount for Local Mums
Please use the Local Mums discount code June1

For more details and to book contact:
Lions Sports Academies
Email: info@lionssports.academy
Tel: 0203 424 5070
www.lionssports.academy