Local Mums recommend the best personal training and massage services in our area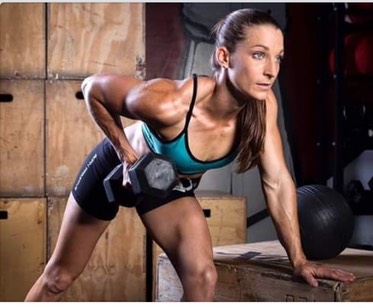 "I recommend Liz Marsland Fitness to Local Mums. Three words that come to mind when training with Liz: power, focus, results. Liz's no nonsense approach to training comes loaded with undeniable results. Her detailed method of instruction has taught me not only to work hard, but to focus on gym technique. Since training with Liz, I've not only gained strength, but fundamentally improved my overall athletic ability in sports that I love, such as cycling and running. Liz continued to train me pre and during my (TWIN) pregnancy and I'm looking forward to the post pregnancy results. This girl is power!"
Sarah Wray, Local Mum
"I highly recommend Liz Marsland Fitness to Local Mums. Liz has incredible knowledge around both training and strengthening needs, as well as exercise physiology in general. I have benefitted extensively from her assessment of my weaknesses and managed to really focus on, and strengthen, specific muscles that needed attention. Liz has been invaluable in my exercise regime, and has helped transform my body within a question of a few months."
Susan Mordhoek, Ironman training and massage client
"I highly recommend Liz Marsland Fitness to Local Mums. Liz keeps my workouts challenging and varied. Her qualifications and passion for what she does means her knowledge and motivation is passed on to her clients. I have never been fitter or stronger."
Kerry Nash


- HOME PT services. 1:1 or small group sessions for fitness and stability goals.
- I have experience with a wide variety of clients. From new mums, pregnant ladies, rehabilitations after injury or operation; strength and basic stability work; athlete focused sport- specific goals; CrossFit training; functional fitness circuits; just bodyweight exercises and circuits; runners and triathletes for performance goals; marathon runners; hikers; cancer patients and survivors; treating posture-related aches and pains with exercise and more!
- I enjoy working with the elderly to rebuild strength and balance. Also with new mums/dads at home, who can't yet leave their babies but want to rebuild their strength and confidence.
- I also offer home massage services. I can bring my own table or use one provided. 
- I offer company ergonomics assistance by giving a seminar on posture and health at the workplace; following up with some massage services IN office. 
- I am also based in CrossFit Shapesmiths at Clapham Junction to offer PT in a lovely gym space with access to all the gym equipment and machines.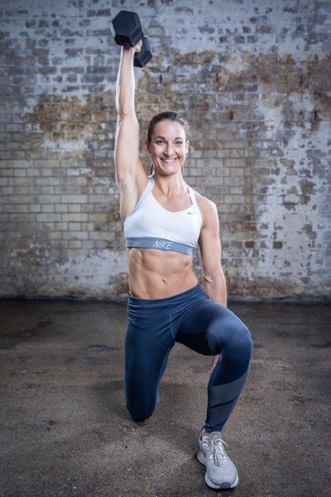 Rates vary between small group and 1:1 sessions and if home or gym.
Monthly rates from £20 (small group; and most frequent) to £65ph at the gym space for 1x week. I am reasonable and will discuss all rates and goals at a casual assessment and first meeting over a coffee. I can also assist with diet and healthy lifestyle tips!
I hold BSc Sport and Exercise Sciences; Diploma in Personal Training and Conditioning; CrossFit L2 trainer; certified in isolated muscle work for rehabilitation and balance improvements.  
Contact:
Liz Marsland
Liz Marsland Fitness
Tel: 07411 352 966
Email: lizaspire@gmail.com
Liz Marsland Fitness on Facebook
Instagram @stayhealthy2019
www.evolvingwellbeing.com