The Nonsuch Town and Country Show at Nonsuch Park has a packed itinary for the early May bank holiday with events for the whole family to enjoy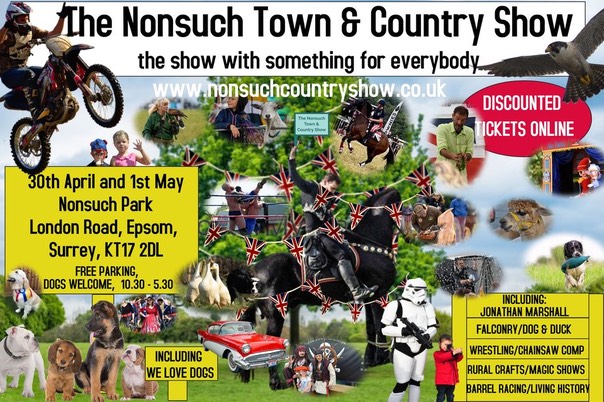 The Nonsuch Town and Country Show at Nonsuch Park has something for everybody. 
Discounted tickets are available online or you can get them on the day.
You can also win a family ticket with Local Mums Online here!
10.30 – 5.30
30th April and 1st May, 2023
at Nonsuch Park, Epsom, KT17 2DL
www.nonsuchcountryshow.co.uk 

Come along to the Nonsuch Town and Country Show in 2023 held at the fabulous venue of Nonsuch Park in Epsom for a wonderful day out. Set to be extravaganza with so many things to see and do.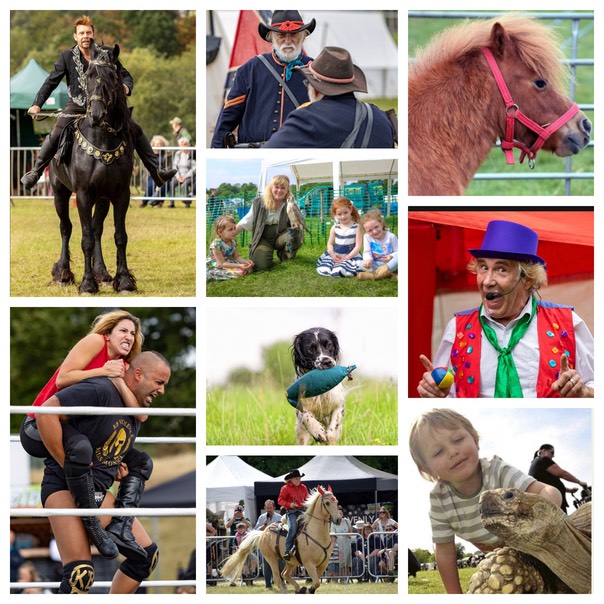 Enjoy Jonathan Marshall from Game of Thrones with his falconry on horseback, Inspire Motorbike and BMX Stunt Team, the amazing Dog and Duck Show, Falconry Displays by Angie and Rick who will also have a fantastic static display of birds and our History Revisited village as well as Barrel Racing displays and rings. If you are a Foodie, why not watch our cookery demonstrations throughout the day with some wonderful Chefs and don't forget to visit our fabulous exhibitors with an array of quality products for sale and support small and local.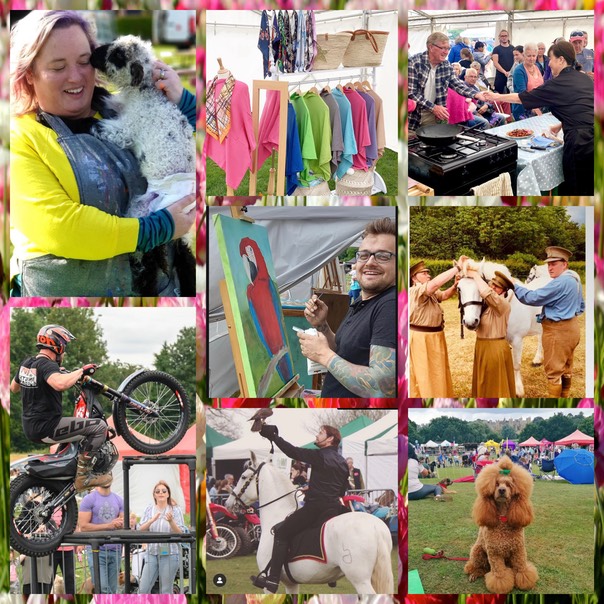 Something for everybody with Magic Shows from the amazing Alex Lodge from Britains Got Talent throughout the day as well as the awe-inspiring Buccaneers will be there with their touring Musical with performances four times daily or why not watch some fun and fantastic Wrestling, a laugh for the whole family. Music will be played throughout the day by some very talented local musicians whom we have many this year. Don't forget Surrey Jive will be there on the Sunday for some fabulous fun.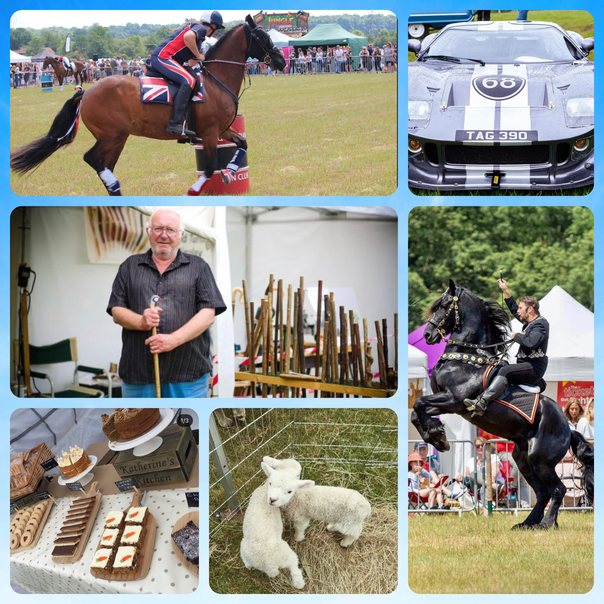 We love Dogs is hugely popular with Charity Fun Dog with over 20 Fun Dog Classes and 20
Pedigree Dog Classes. Owner and Celebrity Lookalike Competition, Dog Agility, Dogs Have Got Talent, Flyball and so much more. We love Dogs raised close to £18,000 for Charity in 2022.
Loads for the younger visitors at the show with our wonderful Stormtroopers, Hercules the Robot, Superhero's, Bumblebee and our resident Dinosaur - come along and have a photo with them all. Puppet shows, Punch and Judy, it is all there. Visit Farmer Gemma's Petting Farm, take a donkey ride, hold a snake with Amazing Reptile Rescue or look at their money different and unique reptiles at the Show- just loads of fun.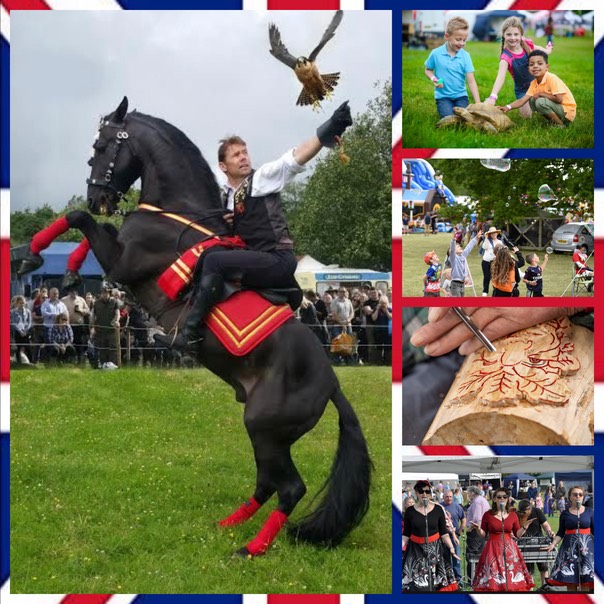 Rural Crafters – Handcrafted and made with love – we will have some fabulous Rural Crafters demonstrating and making what they sell at the show – made with love and not for
the sake of it to include our wonderful Speed Chainsaw Carving team who are amazing. Last but not least, try your luck with our Archery Have A Go with the wonderful Nonsuch Bowmen – how is your aim.
The Nonsuch Town and Country Show 10.30am – 5.30pm on Sunday 30th April and Monday the 1st May at Nonsuch Park, London Road, Epsom, KT17 2DL. For ticket info visit: www.nonsuchountryshow.co.uk.
Win a family ticket to the show with Local Mums Online!
Contact:
The Nonsuch Town and Country Show
London Road, Epsom, KT17 2DL Contact:
https://www.nonsuchcountryshow.co.uk