Local Mums recommend the best swimming lesson providers in our area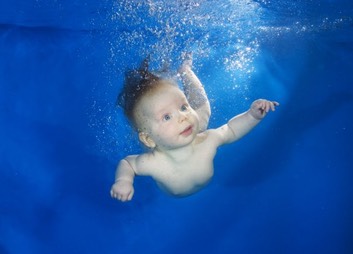 "I highly recommend Water Nippers to all Local Mums. When my son first joined Water Nippers he hated the idea of getting into the water. To be honest, I think it took three weeks before he would even enter the pool. The teacher was extremely patient and I'm thrilled to say that now, less than three months on, Tom is an entirely different child; it's now a challenge getting him out of the water! He loves it and is very, very close to actually swimming by himself without a float aid. We really appreciate all of his teacher's excellent ideas in the water to get Tom's confidence as well as swimming ability up to where it is now and can't thank her enough. She really is an excellent teacher." 
Hayley Sirett, Local Mum
"I recommend Water Nippers to Local Mums. Fantastic teachers, I cannot recommend them enough. Three weeks in and a nervous child in the water can now be held and dipped to the bottom to collect a ring what a superb change." 
Emma Chiari Witney, Local Mum
" Water Nippers are the best swimming lessons around, I'd recommend them to anyone. My son who was petrified of the water has come on leaps and bounds in a matter of weeks!" 
Gemma Saunderson-Barker, Local Mum
"I highly recommend Water Nippers to Local Mums. Mel is a great teacher. Fantastic with all types and ages of children. Great differentiation within class depending on ability and behaviour! Lovely manner with parents too!" 
Lisa Butterworth Salmon, Local Mum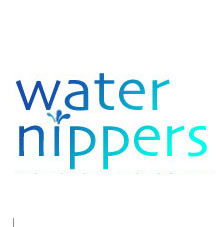 Learn to swim with Water Nippers.
Want your child to learn swimming in a fun, friendly yet ultimately professional environment? Then look no further. With 19 years experience, Water Nippers can teach your child confidence in the water.
Special baby swimming class for parents who don't swim themselves 
"We run this supportive class for nervous parents who want to get their little ones swimming,"  says Katie. If you would like any more information, send an email to swim@waternippers.com or call 01273 621 333 and ask to speak to Katie.

Great introductory offer for local parents:
Water Nippers now run lessons for 1-4 year olds on Tuesday and Thursday mornings at the Holiday Inn Sutton.

** special offer for Local Mums, April/May term 2018** Get two lessons FREE, pay for five and get seven lessons. Normally £115.50, now £82.50 but hurry as spaces are going fast. (term dates w/c 9th April to w/c 21 May)
Contact:
Katie Wroe/Mel Cains 
Water Nippers
Tel: 01273 621 333
Email: swim@waternippers.com
www.waternippers.com