Local Mums recommend the best choirs in our area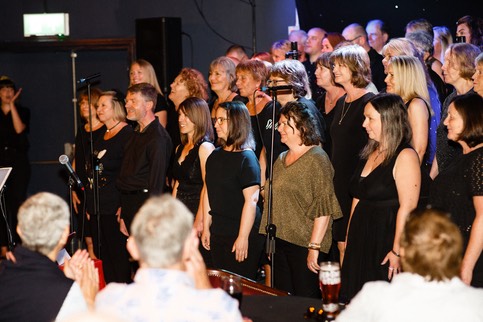 "I highly recommend Singergy to Local Mums. I enjoy being part of Reigate Singergy so much. Lou is incredibly engaging, fun and full of energy and always leaves us feeling on a high. There is such a friendly atmosphere amongst the choir members and performing together was really special. It's become a real highlight in my week and I look forward to seeing what songs we are going to do next! A real gem."
Beth Leonard, Local Mum
"I recommend Singergy to Local Mums. I had been looking to join a choir for a while. But just like Goldilocks, couldn't seem to get the right fit! Three years ago I joined the new Reigate Singergy and I knew straight away I had found the choir for me. A group of people who wanted to sing just for the sheer joy of it. We have a lot of fun too. Our leader, Lou, is so knowledgeable and I have learnt a lot about singing in a choir from her. I am buzzing on Thursday evenings when I get home."
Maggie Whiting, Local Mum
"I highly recommend Singergy to Local Mums. A wonderful, warm, welcoming group of people. I joined at the beginning of the year and it's been a really joyful experience singing with them. Can't wait to get back to it in September."
Doh Williams

Join us at Singergy Choir Reigate this New Year!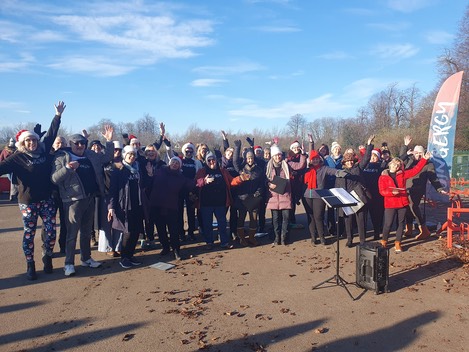 Singergy performing at the Annual Santa Landing in The Priory this year

Take some well-earned, child-free time out for yourself and begin 2023 by doing something uplifting and kind for your own body and mind. 
Singing is so good for our physical and mental health and there's strong scientific evidence to prove it*. Not only can it help to reduce stress levels, improve lung function and enhance memory, but the act of singing collectively causes the body to release endorphins, the hormone that promotes positive feelings. It's no wonder we leave choir each week on a natural high!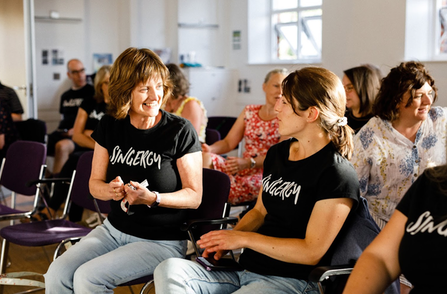 Singergy are an upbeat, contemporary gospel choir, led by our wonderful choir leader Lou, who's vibrant personality and warmth bring fun and energy to every session.  Our weekly meet ups are lively and welcoming, where connections quickly form as we work together to develop a beautifully blended sound.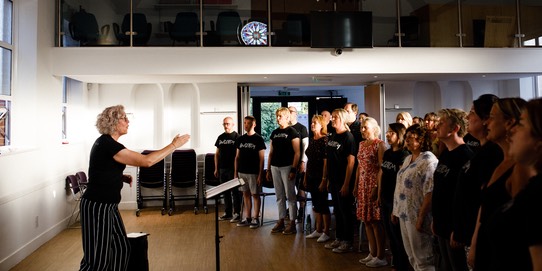 You may have seen us performing at the Reigate Santa Landing at The Priory or at The Harlequin Theatre before the Panto this year – we love to get out into the local community and share what we've been working on.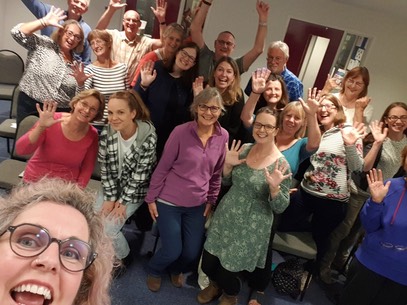 Singing together in harmony is an experience like no other – it evokes all the senses and promotes focus, mindfulness and pure joy!

With Lou's incredible talent for singing and bespoke musical arrangements you'll leave buzzing with energy, and a sense of wellbeing and achievement.
No auditions or experience necessary.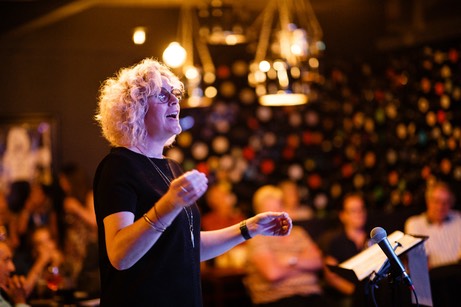 Our new term starts on Thursday 12th January, at St Luke's Church Hall, Church Road, South Park, Reigate, RH2 8HY from 7.30pm till 9pm. 
£10 per week Pay As You Go or Save 20% by paying termly.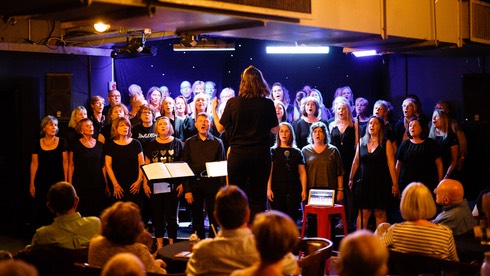 Come along one evening for a FREE trial, there is no pressure to join, but once you try it, you might not want to leave!
For more information visit www.singergy.co.uk or email Anna at info@singergy.co.uk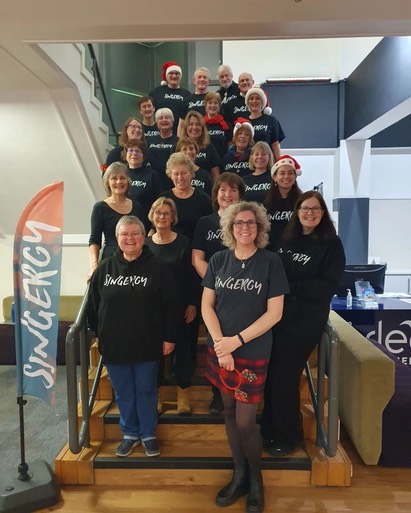 Singergy performing at The Harlequin Theatre in Redhill this year
Contact:
Anna Straughton
Tel: 07528150217
Email: info@singergy.co.uk 
Singergy on Facebook
www.singergy.co.uk
* https://www.healthline.com/health/benefits-of-singing#benefits