Local Mums recommend the best music lessons in our area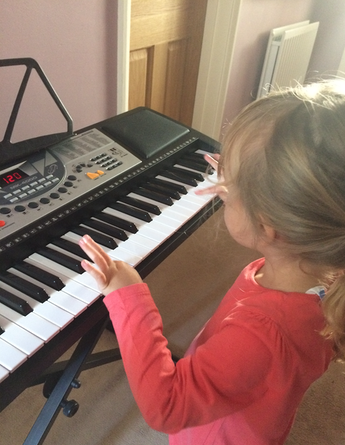 "I highly recommend LC Music Tutoring to all Local Mums. As a professionally trained musician myself, I love the non-judgemental and encouraging style of the lessons. I see the excitement in my boys' eyes when they come out. The positive atmosphere in the lessons enables the kids to engage at their own level, without fear of failure. They also don't find practising a chore, they enjoy playing the piano! I thoroughly recommend the lessons with Mrs Clapson." 
Becky, Local Mum
"I recommend LC Music Tutoring to Local Mums. My children, four and six, thoroughly enjoy their lessons with Lindsay. She has a lovely way with her pupils that makes them discover their own musicality. I never have to ask them to practice because they both play their music for fun!" 
Francesca, Local Mum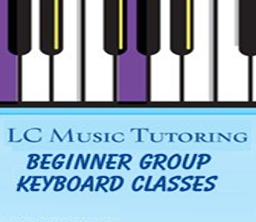 LC Music Tutoring
LC Music Tutoring Keyboard Classes are a fun and interactive introduction to keyboard/piano skills and music theory. The group lesson environment offers an ideal staring point if your child isn't quite ready for individual lessons. It also allows students to share ideas and perform their work to each other in a supportive environment.
Classes for four year olds
These classes introduce children to the keyboard and to musical notation through a range of fun and interactive activities. Children will learn how to find the different notes on the keyboard (A,B,C,D,E,F,G) and begin to recognise them on the written stave. Children will be introduced to basic music theory, note names and note values.
Classes for five-nine year olds
These classes teach pupils how to read, write and play music. Pupils will learn a varied repertoire to suit all tastes, including, nursery rhymes, classical music, film melodies and much more. Lessons will cover music theory and aural training to help children develop into well rounded musicians. 
No more than 6 children in each class.
£12 per child for 45 min lesson (paid termly in advance)
Contact:
Lindsay Clapson
Tel: 07427 958 360
Email: lindsay@clapson.com
Facebook: LC Music Tutoring
Location: Worcester Park