Mother, baby and toddler groups are a great way to do fun things with your little ones and socialise too. Local Mums recommend the best ones in our area.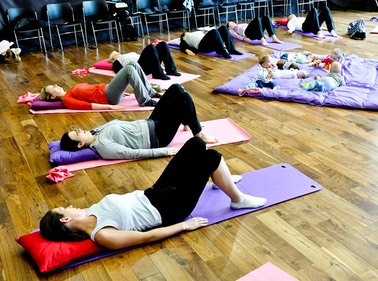 "I highly recommend Busylizzy Reigate to all Local Mums. It's such a great class, totally chilled little George out! I would recommend to any mum with young baby."
Fi Jenkins, Local Mum
"I recommend Busylizzy Reigate to Local Mums. I have really enjoyed Busylizzy. Sadly, I am going back to work soon. We will especially miss Baby Music, Baby Boogie and Buggy Fitness! I have made some lovely new mummy friends through taking part in Busylizzy classes and Daniel enjoyed lots of fun with all the other babies!"
Kathryn Shepherd, Local Mum

Busylizzy Reigate 
From 12th January, Busylizzy Reigate will be offering a weekly timetable of postnatal fitness, baby and active tots classes, 51 weeks per year in stunning venues. Totally flexible (book and cancel classes on the day either online or through the brilliant smartphone app) and great value too, this is a brilliant new approach to baby and toddler groups.  
Monthly pick'n'mix members get eight classes for £39.50, less than £5 per class, and twins/siblings go together for one class credit! Or if you need greater flexibility, pay-as-you-go members can buy single classes or get a bundle of classes to use as and when they want. No commitments, no tie-ins, and 14 day trial period applies.
The registration fee is currently £20 (usually £99) and the first 100 pick'n'mix members will get a £20 JoJo Maman Bebe gift voucher. Join online today at www.busylizzyreigate.co.uk and 'like' the Facebook page to stay up to date on the countdown to launch!
Contact:
Helen Oates/Jude Hurst
Co-Owners
Busylizzy Reigate
Tel: 01737 887227
Email: Reigate@busylizzy.co.uk
Busylizzy Reigate on Facebook
www.busylizzyreigate.co.uk