With so many beauty products on the market, it's great to get local recommendations for products that work.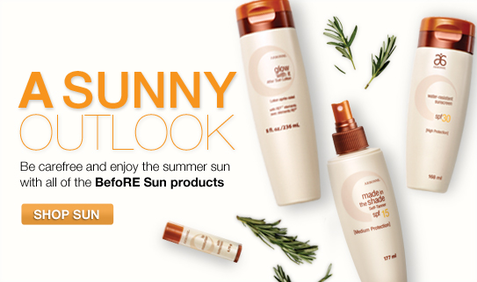 "My two year old had such bad eczema on her arms and tummy, I tried E45 and other creams and bath lotions and nothing helped. I switched to Arbonne baby and her skin has now all cleared up." 
Rachel Crouch, Local Mum of Ava, aged two. 


Arbonne 
At Arbonne, beauty begins with premium botanical ingredients, innovative scientific discovery, and an unwavering commitment to pure, safe and beneficial products. Arbonne creates personal care and wellness products that preserve and enhance the skin, body and mind for an integrative approach to beauty. Working closely with scientists around the world and our Arbonne Institute of Research and Development (AIRD®) facility in Switzerland, we continually explore and develop scientifically advanced, botanically based proprietary formulas that meet our exacting standards for quality, safety and sustainability. 
Arbonne Ingredient Policy 
Pure 
Arbonne is committed to the development of unparalleled products free of harmful ingredients, using a combination of botanical principles and scientific discovery. Our commitment begins with research and testing to ensure that each of our ingredients meets or exceeds industry standards for purity.
Arbonne® formulas are never tested on animals and do not contain animal derived ingredients or animal by-products. We firmly believe that consumers have a fundamental right to know every ingredient in our products, and we will continue to offer full disclosure through our published materials. 

For more information, contact Louise Pieri on 
Tel: 07931 902296
Email: louisepieri.arbonne@gmail.com 
Or visit www.arbonneinternational.co.uk for more details.