Local Dad Sheldon has found his ideal job which combines working and family life and complete control of his own business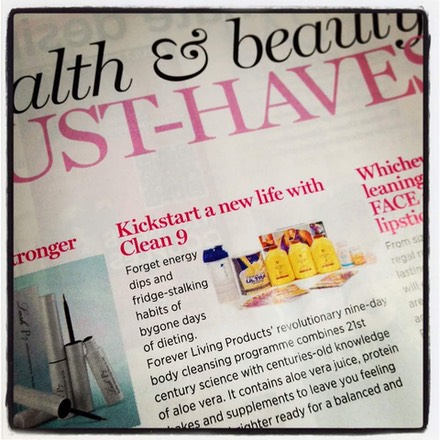 Local Dad Sheldon Lee Tebbutt works for Forever Living Products - the largest grower, manufacturer and distributor of aloe vera and bee products in the world. The company is phenomenally successful and cash-rich; at their global rally at the 02 Arena last year, bonus cheques ranging from $4000 - $1000,000 were handed out.
The job offers a recession-proof position, working from home, with an uncapped income and is  a great way for local parents to earn an income around their children. "It's great because it promises your own business, you choose your own work colleagues and as many holidays as you want - all while being able to earn money for your kids' future," says Sheldon.
Choosing my own working hours
Until Sheldon discovered the benefits of Forever he was working long hours as a chef. "At 45 years old it was a tough gig which cost me dear both in terms of health and life in general," explains Sheldon.  "I felt that my son deserved so much better than he was getting.  I also felt I had too many dreams I would like to achieve to spend my life working away as a slave in a kitchen - one of which is to take my son travelling for six months when he finishes school." 
"I could seen that the Forever business was a great way to get back my freedom," explains Sheldon.  "I am new to it and enjoying the challenges and learning new skills which is great fun, not to mention the people I meet."
Build your own business
"Forever is great for parents because you can choose when you want to work, you can still be there for your children but you can also nicely build up a business, part-time and flexibly," explains Sheldon. "A lot of people join Forever only wanting a small side income but if you dedicate some time to it, it will quickly grow and you will be amazed at the results you will produce.  You benefit from a wonderful team around you who are so supportive and help you believe you can achieve whatever success you want if you are willing to work for it."
Sheldon is now looking for local mums to become working partners to help build their own part time business. "No previous experience is required," explains Sheldon. "Full training and support is provided with high income potential for the right people. No stock or door-to-door sales is involved either." If you think this might suit you, why not give Sheldon a call?
Read Local Mums' reviews of Forever Living Products
For more information, contact:
Sheldon Lee Tebbutt
International Recruiter- Business Builder/Mentor/Trainer
Tel: 0203 137 5063 
Mob: 07834709541
Email: foreversheldon@yahoo.co.uk 
www.sheldonleetebbutt.com
Pure Aloe Power on Facebook