A fantastic new art club for kids allows them to explore their creativity, have fun and get messy - all out of your home!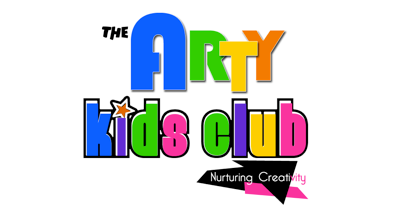 If your kids are into art and craft, or are lacking the opportunity to get creative and messy at home, then a brand new, four-hour Saturday art club could be for you. 

Founded by creative graduate Cheryl-Jamie Knock, The Arty Kids Club aims to let children explore their creativity and have fun in a safe and friendly environment.

"At The Arty Kids Club we aim to make Saturdays fun," says Cheryl, who is launching the new club in Ewell Village on May 5th. "We love to help kids make and create!"

Cheryl decided to set up The Arty Kids Club after noticing that many children don't get a chance to show off their creativity. "I feel that our society has become very technologically advanced," explains Cheryl. "That's great, but technology has taken over. At The Arty Kids Club we enable children to go back to basics, get messy, nurture their creativity, make friends and feel proud of what they have achieved."
The Arty Kids Club has weekly seasonal themes that allow children to learn and understand the world around them in a creative way, while also making friends in a safe and relaxed environment. "Each week the children get the opportunity to create and make using a variety of different materials and resources," says Cheryl. 
The Arty Kids Club is an all-female team with extensive knowledge and experience. "All The Arty Kids Club staff have up-to-date CRB checks and have considerable experience and qualifications for working with children," adds Cheryl. "The staff also undergo regular training in order to improve their level of care, so parents can rest assured that each child is in very safe hands."
As well as extensive experience in the children's and young people's sector, founder Cheryl has a degree in Fashion Design and widespread knowledge of art and textiles. Cheryl has worked with a variety of groups of children between the ages of 3-16, in nurseries, scout groups and play schemes as well as having specialist knowledge and experience with special needs children and adults in California.

If you would like to let your child have a fun and exciting Saturday, learning through creation and experimentation, why not let them give The Arty Kids Club a try?

Find out more about this new arty kids club in our area.
For more information contact: www.artykidsclub.com
info@artykidsclub.com bookings@artykidsclub.com
For immediate bookings: www.artykidsclub.eventbrite.com