Local Mums recommend the best multi-sports classes for children aged 2-8 in our area


"I highly recommend Short Sports to all Local Mums. Fantastic team of teachers. The class are fun and challenging for the children. My son has made incredible progress and is excited to attend every week."
Laetitia Das Wermes, Local Mum
"I recommend Short Sports to Local Mums. Well thought out, practical classes with enthusiastic, skilled and friendly coaches. My children love going and I can't recommend it highly enough!" Claire Foster, Local Mum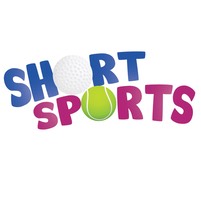 Short Sports
Short Sports is the most exciting way for your child to learn and play every different kind of sport in one of the most prestigious venues in the country.
Short Sports provides young children, aged 2 to 8 yrs, with fun sessions incorporating social, educational and sports related skills: independance, co-operation, team work, competition, discipline, empathy, agility, balance, coordination and speed plus foundation sports skills in our clubs key sports of Cricket, Hockey, Squash and Tennis.
Class timings
Monday 14.00 - 14.45 (age 2 to 4)
Tuesday 10.00 - 10.45 (age 2 - 3)
Wednesday 16.00 - 16.45 (age 3 - 5)
Friday 10 - 10.45 (age 2 to 4)
Saturday 9.30 - 10.15 (age 2 - 4) , 10.15 - 11.00 (age 2 - 4) and 11.00 - 11.45 (age 4 - 6)
If there is not a class at a suitable time more classes will be arranged subject to coach/facility availability and a min of 4 children participating.
Course fees
The courses are delivered in line with the school term so vary between 9 and 14 weeks in length with each class lasting 45 minutes. Courses are paid in advance based on the per class cost of £10 per child
Registration
There is a one off registration fee of £25 which allows you to book your child onto our courses. On registration your child will receive a short sports tee shirt and a short sports club card that gives access to the club house and a 25% discount on selected drink/snack purchases.
Enquiries/booking on courses
To book on a course or make an enquiry please send an email to shortsports@twcsport.co.uk and include the childs name and date of birth.
Contact:
Barbara Snapes
Manager 
Short Sports
Tel: 020 8971 8090
Email: shortsports@twcsport.co.uk
www.thewimbledonclub.co.uk/short-sports