Local Mums recommend the best ballet schools in our area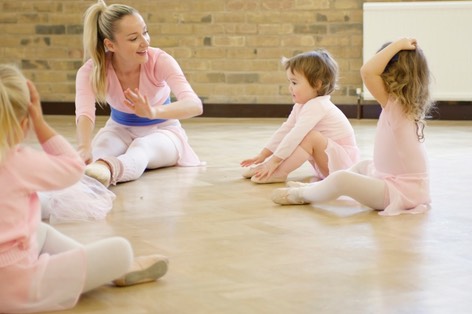 Regal Ballet
London's most popular ballet school is now in Wimbledon!
Book your FREE TRIAL ballet lesson! Magical ballet lessons for children from age 18 months - 6 years old on Monday afternoon in St Marks Church Wimbledon BOOK HERE www.regalballet.com. 
Regal Ballet, with our team of exceptionally talented ballerinas from some of the worlds best ballet companies, bring the magic of the arts to your child! 
Our aim
We aim for your child's ballet lesson to be a happy class environment where they look forward to their lesson each week.
We aim to inspire a love of learning and movement through our ballet classes by encouraging happiness, creativity, confidence, leadership, memory, discipline and focus. We strive to nurture each child's individuality and boost confidence giving each child a chance to dance and have fun!
For more information call 07704290479 or email regalballet@icloud.com
Book your free lesson at www.regalballet.com




"I highly recommend Regal Ballet to all Local Mums. My seven year old daughter Luisa has been doing ballet with Regal Ballet for almost four years now and each year she is becoming more and more passionate about it. I believe a big factor has to do with the wonderful manner in which Therese teaches the children technical and sometimes difficult ballet exercises while taking them on an enchanting, fun and engaging journey, capturing their imagination throughout the lesson. Luisa recently completed her RAD pre-primary exam and we were delighted with her result. Luisa has been enjoying the ballet lessons so much now that she has taken up ballet twice a week and always comes out beaming at the end of her lessons. Following in her footsteps is Luisa's three year old brother. It is fascinating to see the progression the children make and how Therese manages to hold a group of three year olds' undivided attention throughout the entire lesson. Over the last four years I can see how ballet has improved my children's confidence, coordination, concentration and further developed their imagination. Therese and her colleagues are all patient, nurturing, caring, fun and inspiring – it is no wonder the children love their ballet lessons so much and keep wanting to learn more!"
Nathalie Panzeri, Local Mum
"Irecommend Regal Ballet to all Local Mums.  I am delighted to have the opportunity to complete this testimonial for Therese Schweppe. As Head Teacher of Saint Christina's School, London NW8 from 2002 until 2014, I was fortunate to be able to offer Ballet Classes for all pupils aged 3 - 11 years, led by Ms Schweppe. Ms Schweppe, Director of Regal Ballet, was always professional, reliable, punctual and efficient in all her dealings with the School, her pupils and their parents. Children of all ages greatly enjoyed their lessons and were prepared for ballet examinations according to their age and ability. They made good progress and gained confidence and poise. Ms. Schweppe set high standards for herself, her staff and her pupils. The pupils responded well to Ms Schweppe and her teachers, always maintaining their concentration throughout the lessons. Ms Schweppe always made parents feel welcome and was happy for them to observe her teach. From time to time the ballet pupils, under the direction of Ms Schweppe, put on small presentations to showcase their progress for parents and for the rest of the School to enjoy. I strongly recommend Ms Schweppe and Regal Ballet for your consideration and wish Ms Schweppe and Regal Ballet continued success." 
Miss Clyne Wilson, Head Teacher of Saint Christina's School, London, NW8, 2002-2014
Contact:
Therese Schweppe
Director
Regal Ballet
Tel: 07704 290 479
Email: regalballet@icloud.com
www.regalballet.com