Local Mum Renee Davis shares her recipe for Gluten Free, Dairy Free, Very Low Sugar, Gingerbread Christmas Cookies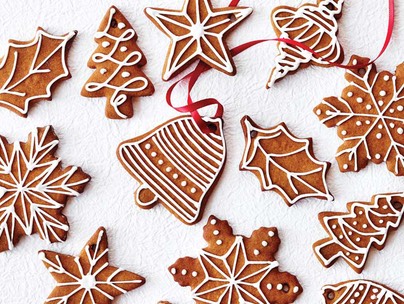 These little beauts are the perfect pick me up with a cuppa, and are sweetened with just one tablespoon of honey per batch (of 12). 
Using ground almonds and spices, these moreish treats are so easy to make that my 6yo daughter can pretty much knock them up all by herself.
There really is no excuse to not get yourself in the kitchen, and whip up some healthier indulgences over the holidays. Even if it's just to have a change from celebrations and quality street!
Ingredients for 12 cookies
150g ground almonds 
2 tbsp coconut oil 
1 tbsp honey 
1-2 tsp ground ginger
1 tsp cinnamon  
1 tsp vanilla
small free range egg
Method
- whisk together the coconut oil, honey, egg and vanilla in a bowl 
- add the ground almonds and spices, and combine well with a spoon 
- once a dough starts to form bring it together into a ball with your hands
- wrap it in greaseproof paper, and refrigerate for 30 mins
- when you are ready to take the dough out of the fridge, preheat your oven to 170C
- carefully roll out the dough on a baking sheet or the greaseproof paper, and make your shapes with cookie cutters
- once they are all cut out bake in the oven for 10 mins
- serve immediately or store in a biscuit tin
Enjoy!   
Renee Davis, Cookery Editor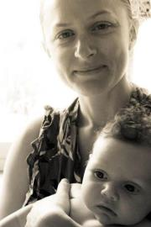 Reneé Davis is a Sutton Mum, a full time wife and mum of three young children and self-proclaimed food fanatic. She became really interested in cooking after her first trip to Asia ten years ago, and the passion has grown daily since then. She takes every opportunity she can get to experiment in the kitchen, and loves cooking for family and friends. She also loves sharing her recipes with us!
Try some more of Renee's fab recipes