Giving your child their the party of their dreams can be stressful to organise. To help you make the right decisions Local Mums recommend the best providers in our area.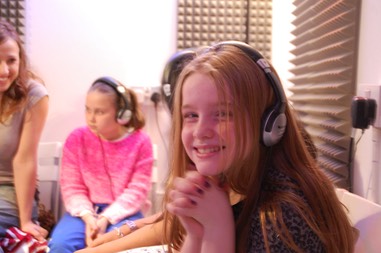 "I highly recommend The Sound Lounge to all Local Mums. My daughter wanted to have a birthday party that was different to any she had been to before.  We have spent fortunes on parties for her in the past but this one was certainly the best value and in her words "The best party I have ever had."  Along with five of her friends she had a great time singing her favourite songs in a real recording studio and having a giggle along the way.  At the end of the party they each received their own copy of their CD.  I was amazed at how good the recording team made six young girls sound. X Factors has nothing on The Sound Lounge." 
Sonya Kavanagh, Local Mum of daughter aged 10 years
"I highly recommend The Sound Lounge to Local Mums. My son's Pop Star Party was just amazing.  He absolutely loved every second of it and has already told us he wants to do it again next year.  I was so impressed by the studio and the facilities.  My son and his friends all felt as though they were famous.  It was fantastic they got to experience what real musicians experience and they all came away with a CD of their performances too.  My husband and I could not believe how professional they sounded.  We would definitely recommend a Pop Star party to other parents.  The staff really looked after the children and made sure they had a day to remember."
Keely Widdis, Local Mum of son age 9 years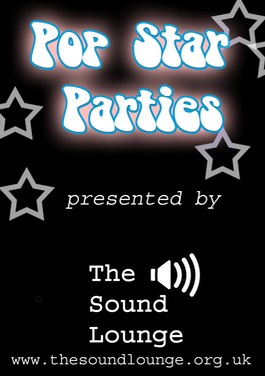 The Sound Lounge
Invite your friends to join you in being a pop star for the day!  Have fun and have your dream come true by recording yourself singing your favourite songs in a professional recording studio!
Pop Star Parties are a party experience that cater for up to six children at any one time and come with full lunch spread.  The children get to record themselves singing their three favourite songs to either backing tracks or with real instruments in The Sound Lounge boutique recording studio, in Merton's famous Abbey Mills arts village with a professional music producer.  They get to experience what real pop stars experience! Games and lots of fun guaranteed and the children come away each with a personalised CD of their songs.
Party package complete for £200 only.  NB: party spread does not include birthday cake. 
Contact:
Kieron Marshall
The Sound Lounge
Tel: 020 8543 9555
Email: keiron@thesoundlounge.org.uk 
www.thesoundlounge.org.uk