An innovative approach to mum and baby groups, Busylizzy is an affordable, flexible and rewarding family club ready to launch in Reigate in January.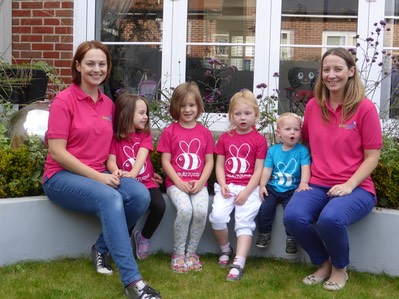 Already established in Guildford, Farnham and Woking, Busylizzy is a new approach to mum and baby groups. "We offer mums a combination of baby, active tots and Mummy & Me fitness classes," explains Local Mum and co-owner of Busylizzy Reigate, Helen Oates. "Busylizzy is a great way of having fun and getting fit with little ones."
Launching in Reigate in January Busylizzy Reigate classes run 51 weeks of the year and can be booked online or via a mobile app allowing mums to drop in and out of classes as they please. 
No commitments, no tie-ins
As a member you will receive access to a secure online booking system and smart phone app where you can book classes up to 30 mins before the start of the session and cancel/reschedule classes from 2 hours before a class. "This means no more lost sessions when little ones are unwell or plans change," says co-owner Jude. "Which is great for mums!" 
"For peace of mind we give all new members a 14 day cooling off period meaning you can join today, enjoy 14 days of membership when we open in January 2015 and if it's not for you, we'll cancel and refund your membership," adds Helen.
To find out more about the great classes available at Busylizzy Reigate why not give them a call or check out their website www.busylizzyreigate.co.uk.
Read Local Mums' reviews of Busylizzy Reigate.

Contact:
Helen Oates/Jude Hurst
Co-Owners
Busylizzy Reigate
Tel: 01737 887227
Email: Reigate@busylizzy.co.uk
Busylizzy Reigate on Facebook
www.busylizzyreigate.co.uk