Reflexology is a popular therapy to treat all sorts of conditions. Here local mums recommend the best practitioners in our area.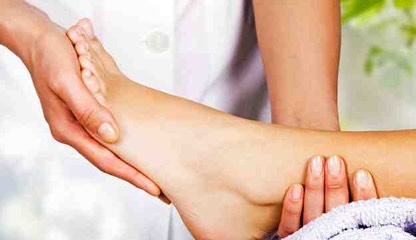 "I highly recommend  LK Reflexology to all Local Mums. Lucy Franklin is a very lovely lady who gives great advice. I would definitely return for another treatment with her!" 
K. Najran, Local Mum
"I recommend  LK Reflexology to Local Mums. Her reflexology is a very relaxing and gentle treatment. I felt very calm afterwards!"
E. Hawkins, Local Mum,
"I recommend  LK Reflexology to all Local Mums. I didn't want the treatment to end, it was very enjoyable. It's a fantastic, very relaxing treatment; it felt very therapeautic and I felt well looked after. My feet felt like they were walking on air after the treatment!"
C. Wilson, Local Mum,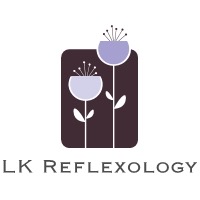 LK Reflexology 
Reflexology is perfect for busy mums as it is such a great stress reliever. It calms the mind, relieves tension, boosts the circulation and gets rid of toxins. 
Enjoy reflexology in the comfort of your own home by Lucy Franklin MAR at LK Reflexology. Treatments are available for feet and hands, covering South London and Croydon, Surrey.
Clinic appointments are also available at The Garden Clinic, South Norwood, the Natural Health Clinic, Croydon, and Natural Solutions Therapies, Thornton Heath, Surrey. Please see the contact details below.
Lucy Franklin MAR:
is a professionally qualified and fully insured reflexologist.
is a full member of the Association of Reflexologists (AOR).
is a graduate of the prestigious London School of Reflexology and holds a Level 3 Diploma in Reflexology.
holds a Diploma in Reflexology for Pre-Conception, Pregnancy and Post Natal Care.
offers home visits and flexible treatment times, including evenings and weekends.
has a special interest in endocrine disorders, e.g. underactive thyroid.
provides gentle treatments using a lighter pressure for a pain-free approach.
About Lucy
Lucy lives with her partner and young son in South Norwood, London. She has lived in London since 2001 but she is originally from the Cotswolds. Reflexology represents an exciting career change for her. Lucy believes wholeheartedly in the benefits of reflexology and the importance of leading a healthy lifestyle. She is particularly intersted in nutrition, stress management and pilates.
"I did office work before my son was born in 2009. I chose to be a full-time mum and began to think about what types of work I would find more fulfilling. It was my mum who suggested I trained as a reflexologist. She has been a successful complementary therapist for 20 years. I am very proud to be a second generation therapist!"
Lucy is offering Local Mums 20% off their first treatment. If you would like to book an appointment or find out any further information, please get in touch!

Contact:
Lucy Franklin MAR
LK Reflexology 
Tel: 07967 255 281
Email: lkreflexology@hotmail.co.uk
www.lkreflexology.info
Clinic appointments are available at:
The Garden Clinic, 43 Clifton Road, South Norwood, SE25 6PX.
Natural Health Clinic, 351a Whitehorse Road, Croydon, CR0 2HS. (Please contact the clinic directly on 020 8664 8720).
Natural Solutions, 68 Melfort Road, Thornton Heath, CR7 7RN.