Local Mums recommend the best hair salons in our area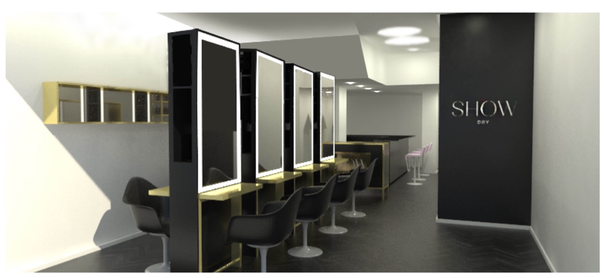 "I highly recommend Tamara Eccleston's new salon SHOW Dry to all Local Mums. If you love the luxury salon experience but just want a blow dry, rather than a cut, this place is perfect. No hair clippings or customers in long consultations; this really is the de luxe express experience. The interior is gorgeous (proper luxury) and the customer service exquisite. I loved the fab selection of refreshments (from bubbles and fresh juices and smoothies from the bar to excellent food from nearby Wimbledon Village restaurants) and the high-tech iPad ordering system. With long hair that I just want styled (not cut or coloured, although a great colouring service is available) I loved that I could quickly get my hair looking amazing and feel pampered without the whole time-consuming and expensive 'hairdresser' experience. SHOWDry's own products are seriously fabulous too. Tamara Ecclestone is famously a supporter of breastfeeding so it's no surprise that this lovely salon is child-friendly. For mums with little ones, there is a safe on-site play area as well. Now that's what I call mum-friendly luxury!"
Kathy McGuinness, Local Mum of four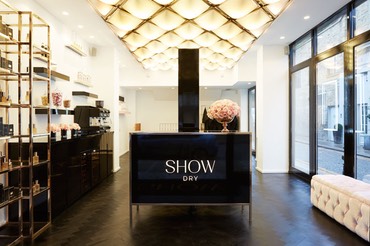 SHOW Dry
After the successful launch of the SHOW Beauty hair styling collection in 2013, followed by a network of in-store hair styling bars at retailers Harvey Nichols, House of Fraser and Fenwick, the brand unveiled the ultimate blow dry and styling destination with SHOW Dry Westbourne Grove, the brand's first ever stand alone blow dry salon in March 2015. Saturday 18th June 2016 sees SHOW Beauty launch a second SHOW Dry salon. Situated in the heart of Wimbledon Village, drawing on the considerable expertise of Creative Director Tamara Ecclestone and SHOW Beauty's team of global experts.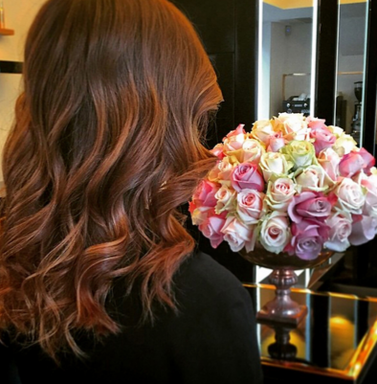 Taking its cues from the sumptuous interiors, the service of sleek designer boutiques and exclusivity of private members clubs, SHOW Dry, Wimbledon offers clients a truly unique experience. Hi-tech online connectivity via iPads, flexible opening hours, exclusive loyalty programmes, bridal and private event services and a selection of complimentary extras including bubbles, fresh smoothies and nibbles. Also coming soon, a slick and convenient reservations experience via the SHOW Dry app which will be available to download from the App Store. SHOW Dry, Wimbledon offers clients a uniquely luxurious environment in which to work or relax whilst in the capable hands of the SHOW Dry stylists, with a children's play area, an indulgent bar and private cabanas. A full repertoire of styling solutions for both adults and children (under the age of 10) start from £15, with customers treated to a consultation from their SHOW Dry stylist followed by their desired service.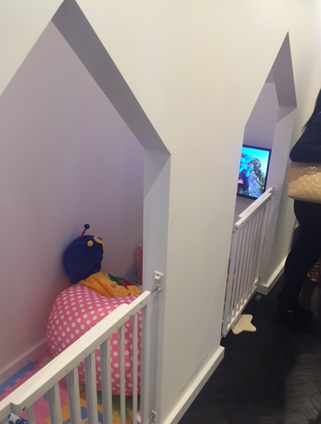 Tamara Ecclestone explains, "Wimbledon Village is the ideal neighbourhood for our second SHOW Dry destination, providing busy women a slick time efficient service, no matter how much time they 'don't' have. As a working mother I know how hard it is to look and feel great when you don't have much time. SHOW Beauty was conceptualised to offer people a unique and opulent alternative, superior to anything they have tried before, and therefore SHOW Dry is a perfect natural extension of the brand."
****EXCLUSIVE SPECIAL OFFER FOR LOCAL MUMS*****
50% Discount on all services on your first visit. Email: claudia@romelleswire.com to book. 
#SHOWDryWimbledon
www.showbeauty.com | @showbeautyofficial | @SHOW_Haircare
SHOW DRY, 76 High Street, Wimbledon, SW19 5EG | 0333 006 8888 | wimbledon@showdry.com