Local Mums recommend the best business opportunities in our area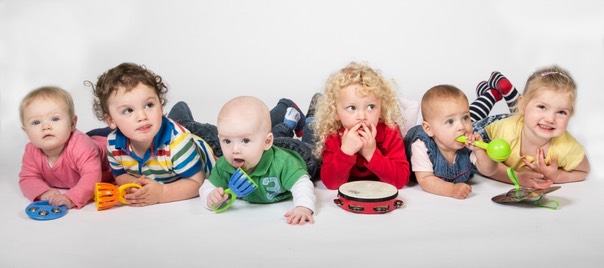 Do you love music? Are you looking for a fun business opportunity where you can achieve a flexible, rewarding career that fits around your life and makes a difference in your community? Then Rhythm Time offers you the perfect opportunity.
We're a family business for family-minded people. 
With over 20 years' experience and a proven track record of success, we provide our franchisees with ongoing support and training to ensure their continual development and enable them to achieve their maximum potential!
Today over 10,000 babies, toddlers and pre-schoolers enjoy our classes every week. These classes are run by our fantastic franchisees and we all take great pride in delivering top notch and award-winning music classes throughout the country. We also love the fact that our classes help to enhance every child's development and to nurture a lifelong love of music.
• Are you fed up with your job and ready for a new stimulating challenge?
• Are you concerned about going back to work and leaving your children in childcare?
• Are you keen to contribute towards your family's income but want a career that fits around them?
• Do you have funds to invest from £7500?
Then running a Rhythm Time franchise in your area could really be a genuinely rewarding career for you. 
It's an affordable, fun business opportunity - it will give you value for money, suit your budget and provide you with the work/life balance you desire.
Choosing Rhythm Time also means that you'll be buying into a proven and successful franchise. 
So how can you be confident that you're going to succeed? 
• We've been established for over 20 years.
• We're founding members of the Children's Activities Association AND we've achieved gold accreditation which means our programme and training have passed the Association's high standards.
• We provide step by step initial and ongoing training including interactive personal coaching as well as online training your convenience.
• We're one of the few programmes that are suitable for babies from birth right through until they reach school age - many families stay with us for a long time.
• We give you everything you need to get you up and running, and we support you every step of the way. 
You're in business for yourself but you'll never be by yourself!
Take the first step towards your dream career. Call us now on 0121 711 4224 for an informal chat or visit www.rhythmtime.net.
Testimonials:
"Rhythm Time provide support above and beyond that required by franchisees."
Sally Leyland, Rhythm Time Franchisee
"Buying my Rhythm Time franchise was one of the best decisions I have ever made."
Fiona Haining, Rhythm Time Franchise
Contact:
Rhythm Time
Tel: 0121 711 4224
Email: info@rtfg.co.uk