Here are Local Mums' favourite places to get creative in our area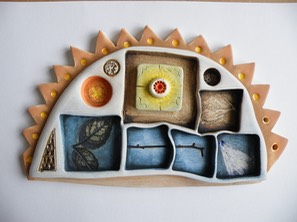 "I highly recommend ARt Workshops to all Local Mums. The workshop I went to was enjoyable and absorbing and I learned how to make ceramic buttons and tiles with Adrienne.  During my time in the garden studio I rolled, shaped and applied glaze to my pieces. It was very exciting to receive the fired work. Now all I need to do is stitch them on to suitable garments for a truly unique look."  
Nicki Ray, Local Mum
"I recommend ARt Workshops to all Local Mums. I attended a tiles and sculpture workshop as a birthday treat. I loved the freedom, flexibility, relaxed and informal atmosphere and the very helpful advice given at the right moments. It was a really friendly and enjoyable experience."  
Milva, Local Mum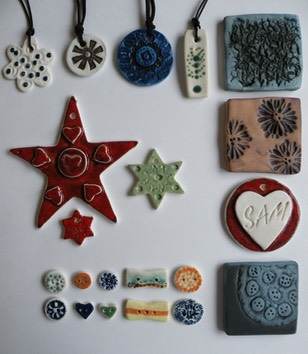 ARt Workshops was started five years ago by Adrienne Roberts, ceramic artist and qualified art teacher, who runs art workshops for all ages and abilities in schools, universities, galleries and community groups. New clay workshops are now available for adults, to promote a relaxed creative atmosphere whilst learning a new skill making their own unique craft in clay.
Based in a peaceful log cabin studio in Sutton the workshops provide small groups with a high level of individual tuition. There is an opportunity to try out a variety of clay techniques with a choice of workshops, which include:
o   Decorative tiles workshop
o   Personalised plaques workshop
o   Sculpture workshop
o   Buttons and jewelry workshop
o   Christmas decorations workshop.
All the work is fired in the studio ready for your collection. Taster sessions are also available for those thinking of taking up pottery classes.
Why not bring a friend or treat someone to a workshop for a birthday or Christmas present with a difference?  Visit www.facebook.com/artworksinspire for examples of workshops.
Workshops - Mondays and Tuesdays, morning/afternoons or please phone for alternative times.
For art workshops with a wide range of media, for schools and organisations please visit our website for more details.

For information or bookings please contact Adrienne Roberts at:
ARt Workshops
Tel: 07960 490 577
Email: adrienne.roberts@btopenworld.com
www.artworksinspire.com
www.facebook.com/artworksinspire
www.twitter.com/artworksinspire