Local Mums recommend the best personal trainers in our area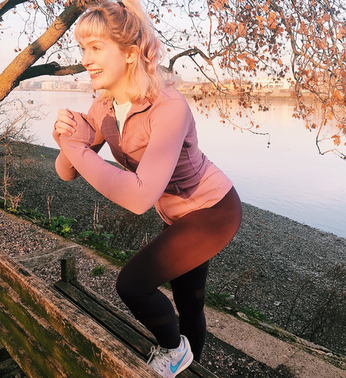 "I highly recommend Allegra Victoria PT to Local Mums. Working with Allegra was such a great experience and she taught me so much that I can apply not only to my next gym session but to any exercise I undertake. The workout was varied and interesting and with Allegra's in-depth knowledge of muscle groups it was insightful as to what parts of my body would be engaged and what the effects of this would be. She is encouraging but not pushy and understands that gyms can be daunting and intimidating places and she did a fantastic job of making me feel comfortable and able, and most importantly strong!"
Georgia 
"I recommend Allegra Victoria PT to Local Mums. Allegra has helped me to transform both my body and my mind. I was seriously struggling to sleep and my broken nights meant I had no energy or motivation to fit in exercise around a busy life. In our consultation, she talked to me about some lifestyle changes that I could do before even starting a workout and applying these have helped me to get back my energy and shift a bit of stubborn belly fat! I'm sleeping better than I have done in 15 years. A few months before starting with Allegra, I pulled my back (it's always been a problem area for me) and I would never have imagined doing kettlebell swings in my living room, or being able to deadlift in the gym, but she has helped me gain confidence in my body's ability by always focusing on technique first. I look forward to every workout, be it in the gym or at home, because it's so uplifting!"
Melanie, Local Mum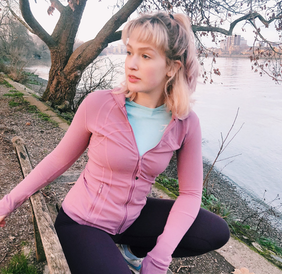 Allegra Victoria PT
My name is Allegra and I am a qualified personal trainer. I live in Putney, and I am very passionate about fitness for all as a mode of empowerment. 
I have recently created my business Allegra Victoria PT and I specialise in personalised training guides. The 'FRESH START' package I offer includes a face-to-face consultation where we can talk about your goals, your time limits (20 minutes a session or an hour!) and your location (your living room with no equipment or a gym!) 
I will then write a fully personalised guide specifically for you, and give one personal training session to go over all the exercises and the form. I will then be consistently in touch for email consultations if you have any queries, and you can always book extra PT sessions! It's for all levels of fitness, and ideal for busy Local Mums looking to grab some time to focus on their bodies in between school runs!
Please check out my website for further info, or have a look at my instagram @allegravictoriaa to see what I'm passionate about!
Special Offer for Local Mums
I would like to offer a half price deal to the first three who sign up to my FRESH START package, which is normally £90. 
Contact:
Allegra Victoria
Allegra Victoria PT
Tel: 07775447557
Email: allegravictoriapt@gmail.com
Instagram: @allegravictoriaa
www.allegravictoriapt.com