Local Mums recommend the best agencies if you would like to host foreign students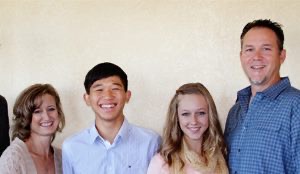 Guardians International Support
GIS provides host families for children coming into the UK to study at public boarding schools. We are very proud of the broad spectrum of host families we are able to provide to these students and their parents. Most importantly all of our host families are truly a "home from home" and the truly enjoy providing a welcoming and fun environment for the students under their care.
We take full profiles of all of our hosts families and it is better for both you and students if we understand what works best whether by age or boys versus girls. All potential host families undergo the following process:
Telephone interview and brief profiling.
Discussion, full profiling and interview at your home.
Suitability review of the accommodation.
Enhanced disclosure and barring service (DBS) checks.
Ongoing review of accommodation and feedback.
We are looking for host families in the Epsom area and if you can provide a safe, caring and fun loving environment for children from around the World we should talk.
For further information about hosting with GIS and current rates and expenses contact:
Paula Sherry
GIS
Tel: 07887 516248
Email: paula@gis-uk.com  
www.gis-uk.com