Local Mums recommend the best osteopathic health centres in our area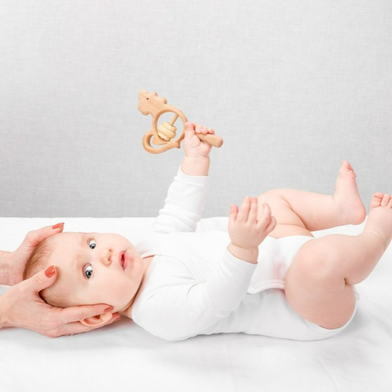 "I highly recommend Body Zest to Local Mums. The sense of release after treatment is immense. I am really enjoying taking care of myself again after a very long break."
Lorraine, Local Mum

"I recommend Body Zest to Local Mums. From the first visit to the clinic I was made to feel at ease. They explained the treatment in detail and he listened to my concerns. I started to feel the improvement after the first visit. I was very impressed."
Lorena, Local Mum
"I highly recommend Body Zest to Local Mums. I am feeling the benefits already. Very professional, clean and safe."
Pamela, Local Mum
"I cannot recommend Body Zest highly enough. I've been attending at regular intervals, and never looked back. The treatments are excellent and have led to a great improvement in my condition."
Alison, Local Mum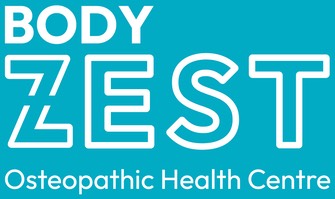 Is your Baby/Child suffering from
- Colic
- Reflux/Digestion problems
- Breastfeeding issues
- Headaches
- Growing pains?
Is this preventing you and/or your partner from getting the sleep you desperately need?
If so, we can help! Cranial Osteopathy is a safe and non-invasive treatment for babies and children. It focuses on aligning the body and optimising it's natural healing abilities.
Our new team member Marie Pitchie-Cooper is a specialist in Cranial Oesteopathy. Marie has seven years' experience in Paediatrics and many more in adults; she also has twins of her own.
Book Online now or by phone 01737 373684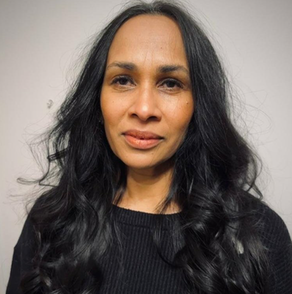 About Marie 
Marie has a Masters degree from the British School of Osteopathy (now renamed UCO). She also undertook post graduate training in Cranial Osteopathy with Sutherland Cranial College. Marie was awarded a diploma in Paediatric Osteopathy from the Foundation of Paediatric Osteopathy and continues to volunteer within the children's clinic (The Osteopathic Centre for Children). Marie's qualifications, along with her lived experience as a mother, have enabled her to develop into a highly skilled and highly empathic children's Osteopath.
Marie is also an APPI Pilates Instructor and is presently undertaking continued studies in Women's Health with Mummy M.O.T. She is a registered Osteopath with both the General Osteopathic Council and the Institute of Osteopathy.
Prior to becoming an Osteopath, Marie was an Occupational Therapist and has always had a desire to treat patients holistically. Marie covers environmental, nutritional, & mental factors as well as the physical aspects of care. 
It is Marie's mission and philosophy to help relieve symptoms and to restore balance and function within the body by adopting a natural and holistic approach, so you can continue to enjoy the freedom of physical movement. 
Do you have issues relating to women's health? For example:
- Back pain
- Pelvic floor
- Carpal tunnel
- General unwellness
Marie also treats Women's health with Cranial techniques! She's undergone training with mummy MOT and has over 10 years' experience treating women for a variety of complaints.
Cranial Osteopathy Services
What's Cranial all about?
Cranial Osteopathy is a gentler approach to conventional Osteopathy. It is the name given to a subtle and refined technique that follows all the principles of Osteopathy, but that includes the anatomy and physiology of the head. It is often (but not exclusively) used for the treatment of babies and children. 
How does it work?
Diagnosis and treatment are intimately linked. Your Osteopath works to activate the innate ability of the body to heal itself, and by offering gentle and specific support where it is needed to bring the tissues into a state of balance and release, to restore it to health. The Osteopath will listen to the body's inner knowledge of what is wrong, which may be different to your own opinion. But that's normal. This helps us to understand and treat the cause of the symptoms, to reduce the chance of symptoms returning in the future.
Paediatrics 
Paediatric Osteopaths look beyond conditions and take a holistic approach to the patient, using manual techniques to restore, maintain and support health and wellbeing. Using a highly trained sense of touch, we feel subtle changes of tension and tissue quality in the living anatomy of the whole body. We can then diagnose areas of strain or dysfunction. Paediatric Osteopaths draw on the relevant approaches that are gentle enough for babies and children, providing treatment that's as individual as the patient themselves. In young patients, the methods used are nearly always very gentle, but nonetheless powerful and affective. We aim to aid promotion of blood flow throughout the body and restore health.
Paediatric Osteopathy is also helpful for growing children suffering from:
Muscle strains
Sprains
Headaches
Growing pains
Issues with posture
Flexibility
Also, if a child has had a difficult birth and is struggling with issues such as:
Breastfeeding
Reflux
Wind
Generally unsettled
Our expert team can help to calf down any overstimulation in your child and support normal function and health. 
Is it just for kids? 
When treating adults, Cranial Osteopaths are often drawn to areas in the body that have been affected by past events, such as old accidents and injuries. The body may have learned to compensate for a traumatic event or injury and the patient may be unaware that there is anything wrong, but the effects may still be present and relevant to current symptoms. The same techniques are applied as when treating children and can be just as affective. This is a popular choice for pre and post-natal women, who may feel more comfortable with this incredibly gentle treatment. 
Prices
New patient consultation and first treatment (up to 60 mins)- £85
Follow up appointment (up to 30 mins)- £55
Appointments (with Marie)
Monday 09:00-13:00
Wednesday 09:00-19:00
Saturday 09:00-13:00
Our Banstead Osteopaths, Podiatrist, Acupuncturist and Nutritionist are always here to help!
We have been offering Osteopathy and Podiatry for over 30 years.
Book Online now or by phone 01737 373684

Local Mums Discount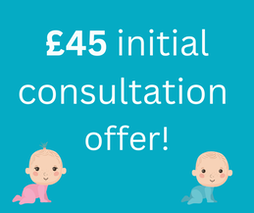 Children's Osteopathy
Here's what's included:
Full case history
Health screening (red flags, child development, symptoms etc)
Systemic testing (checking all the relevant health systems)
Cranial examination (Checking your child's movement, posture and looking for areas of dysfunction)
Diagnosis and advice on future treatment
If you'd like to continue to treatment on the day, this can be discussed and offered at a supplementary fee.
Book Online now just leave a note on the booking which says 'consult offer'or by phone 01737 373684
Or message us with 'interested' and we'll be in contact to answer any questions or get you booked in!
For more information, please contact:
Body Zest
Tel: 01737 373684
Email: hello@bodyzest.co.uk
www.bodyzest.co.uk