Lots of parents are keen to find good classes for their little ones to learn football skills. Local Mums recommend the best ones in our area.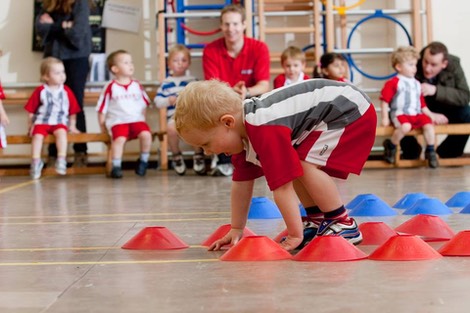 "I highly recommend Little Kickers to Local Mums. I have to say what an excellent job they do; when he first started my son was very timid and lacked in skill and confidence. Now six months on and he's brilliant and really enjoys going to football!"
L Stubbs, Local Mum
"I recommend Little Kickers to Local Mums. I really like how the classes have fun activities that change every week and they really help the children's listening skills with great coaches who really know how to engage and communicate well with the children. Very well organised activities that help the kids to learn and develop their skills."  
Louise B, Local Mum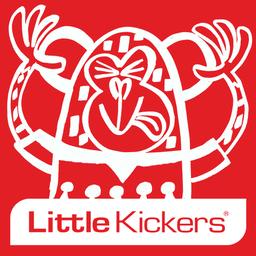 Little Kickers
At Little Kickers the focus is very much on fun - a national network of informal yet professionally run training classes where enthusiastic boys and girls (18mths – 7th birthday) are given a helping hand to stand on their own two feet.
We have four different football classes each tailored to a different age group. However, we have two core beliefs that we take into every session.
Firstly, we believe in something we call "Play not Push." It means teaching football in a fun, pressure-free environment. We want to give children a positive introduction to sport as a whole, not just football, so they're more likely to stay healthy and active throughout their lives.
Secondly, we believe football can be educational. Coached in the right way it can stimulate imagination and aid early development skills such as learning colours and numbers, following instructions and playing as a team.
It's an approach that has bagged us numerous awards and helped us expand globally over the last 12 years. And like all our Kickers, we never stop learning. We're continually improving and updating our classes, based on feedback and input from child health specialists as well as our network of over 1,500 football coaches worldwide.
Local class venues:
Wimbledon Park, Wimbledon Park Road entrance, Sw19 6PE
Wimbledon Park, Revelstoke Road entrance, SW19 7HX.
Wandle Rec Centre, Mapleton Road, Wandsworth, SW18 4DN.
Outside Grass, Nuffield Health Centre, Burr Road, SW18 4SQ
West Hill Primary School, 5 Merton Road, SW18 5ST.
Age groups:
Little Kicks (18 months to 2.5 years)
Junior Kicks (2.5 years to 3.5 Years)
Mighty Kicks (3.5 Years to 5 years)
Mega Kicks (5 years to 7 years)
Classes:
Monday @ Nuffield health
Junior kicks 16:00Mighty Kicks 16:00
Tuesday @ Wimbledon Park, Revelstoke Road
Little kicks 09:45am
Junior Kicks 10:45am
Wednesday @ Wandle Rec Centre
Little Kicks 09:25
Junior Kicks 10:10am
Mighty Kicks 4:05pm (New class opening on Wednesday 10th April - 2 week free trial)
Mega Kicks 5pm (new class opening on Wednesday 10th April - 2 week free trial)
Thursday  @ Wimbledon Park, Revelstoke Road entrance
Junior Kicks 09:30am  (2 week free trial)
Little Kicks 10:20am     (2 week free trial)
Friday @ Wimbledon Park, Revelstoke Road entrance
Little Kicks 09:45am (2 week free trial)
Junior Kicks  10:35am (2 week free trial)
Saturday @ Wimbledon Park, Wimbledon Park Road Entrance
Little Kicks 09:15am (Nearly full)
Junior kicks 09:15am (nearly full)
Mighty Kicks 09:15am (Nearly full)
Junior Kicks 10:15am  (FULL)
Mighty Kicks 10:15am  (nearly full)
Mega Kicks 10:15am  (Nearly full)
Saturdays @ Wandle Rec Centre
Little Kicks 09:15am (Nearly full)
Junior Kicks 09:15am (Nearly full)
Mighty Kicks 10:15am   (FULL)
Mega Kicks 10:15am (Nearly full)
Saturdays @ West Hill Primary School
Little Kicks  08:35am  (New class opening Saturday 17th April - 2 week Free Trial)
Junior Kicks 09:25am (New class opening Saturday 17th April - 2 week Free Trial)
Little Kicks 10:15am (New class opening Saturday 17th April - 2 week Free Trial)
Sundays @ Wimbledon Park
Little Kicks 9:30am (nearly full)
Junior Kicks 09:30am (nearly full)
Mighty Kicks 09:30am (nearly full)
Mega Kicks 09:30am (New class starting Sunday April 11th - 2 week free trial)
Sundays @ Wandle Rec Centre
Little Kicks 11am
Junior Kicks 11am
Mighty Kicks 11am (Nearly full)
Mega Kicks 11am (New class starting Sunday April 11th - 2 week free trial)
For more information and to book a class, contact:
Luke Tuffs
Little Kickers
Tel: 07554901903
Email: ltuffs@littlekickers.co.uk
www.littlekickers.co.uk