Local Mums recommend job opportunities in our local area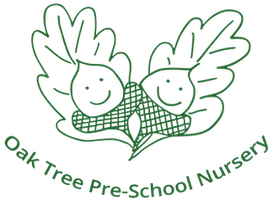 Nursery Practitioner
Oak Tree Pre-school
Wimbledon
An exciting opportunity has arisen for a Level 3 Nursery Practitioner to join our team in Wimbledon! 

Situated in the heart of Wimbledon Village SW19 7BP we have a lovely setting with access to a beautiful established garden. 
The ideal candidate will be passionate and hardworking and be able to work 7:45am – 6pm Monday to Thursday.
As a company we offer an excellent remuneration package and are committed to developing all our staff.
If you are interested in the position or would like further information, please contact Melissa at melissa@oaktreepreschool.co.uk
Job Description
Accountable to: 
Nursery Manager/Deputy Nursery Manager
Main purpose of the role:
To ensure all children attending Oak Tree Pre- School Nursery receive excellent care, are kept safe, and are provided with planned and stimulating experiences to meet their individual needs whilst supporting the Early Years Foundation Stage curriculum.
The role includes, but is not limited to, the following areas:
Main Duties
• Providing high quality care and activities for the children, whist recognising both individual and group requirements in a safe, secure, and nurturing environment
• Delivering the Early Years Foundation Stage Framework in accordance with the Nursery's Policies and Procedures
• Working in partnership with parents and carers to provide objective and accurate feedback to support children's learning and next steps
• Being responsible as a Key Person for a group of children
• Ensuring observations and assessments are done in a timely manner, written up, and filed
correctly
• Ensuring the children's personal files are accurate and up to date
• Ensuring a clear understanding of the Nursery's processes for settling new children or
transitioning children
• Ensuring parents' concerns are dealt with promptly whilst informing and consulting the
Management Team where necessary
• Ensuring the required room ratios are always adhered to in accordance with statutory
regulations
• Ensuring no child is ever left on their own in the room/Nursery or on any outings
• Supporting children's development through learning and play and ensuring any development
needs are raised with the Management Team promptly
• Promoting the inclusion of all children
• Establishing positive relationships with the children whilst setting achievable expectations
• Supporting children's emotional and social needs by implementing the principles for
encouraging appropriate behaviour
• Supporting the children in serving their own drinks, food, milk etc. whilst encouraging good
nutrition and sociable eating
• Assisting children with personal care, including nappy changing, toileting, and any other
welfare duties
• Ensuring an up to date care plan for every child in the room is accessible to all staff
General
• Abiding by the Nursery's Policies and Procedures Manual and Staff Handbook
• Keeping up to date with current good practice and legislation applicable to the role
• Working collaboratively with colleagues to ensure that standards are continuously being met
in relation to Ofsted requirements and the Early Years Foundation Stage Framework
• Working in partnership with other professional bodies such as Family Support, Speech
Therapists, SENDCOs etc.
• Modelling and encouraging professional behaviour at all times
• Demonstrating a proactive approach to daily tasks
• Working alongside the management team to promote the Nursery and acting as a
representative of the Nursery at all times
• Raising any maintenance concerns with the Nursery Manager as appropriate
• Providing excellent customer service to all children and visitors
• Flexibility to work in different rooms as and when required to ensure the effective operation
of the Nursery
• Reflecting on daily practice to ensure continual improvement
• Showing commitment to Continual Personal Development
• Participating in room and staff meetings
 Health, Safety and Hygiene
• Maintaining the highest standards of health and safety within the Nursery
• Ensuring the highest standards of hygiene and cleanliness within the Nursery
• Undertaking future and refresher training as appropriate
• Promoting good hygiene as well as health and safety practices within the nursery
• Checking the Nursery daily for any potential hazards
• Ensuring an excellent understanding of all aspects of Health and Safety including, COSHH and Risk Assessments.
The postholder will be required to undertake any other reasonable duties as discussed and directed by the Nursery Manager/Deputy Nursery Manager.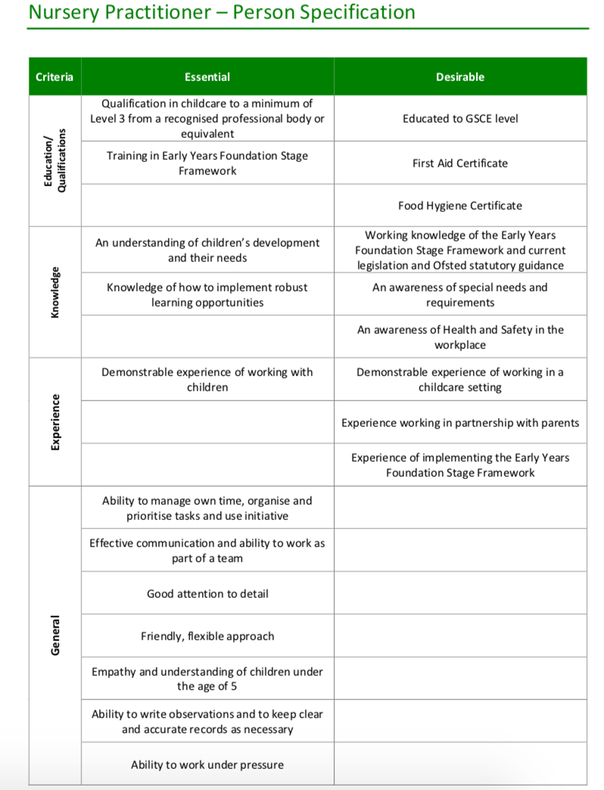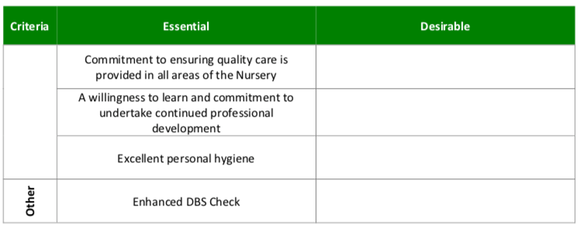 Contact:
Melissa Williams
Oak Tree Pre-School Nursery
Tel: 020 4551 5061
Email: melissa@oaktreepreschool.co.uk
www.oaktreepreschool.co.uk