Good drama and singing lessons should not only teach your child to act and sing well, they should be fun. Local Mums give their recommendations for the best lessons in our area.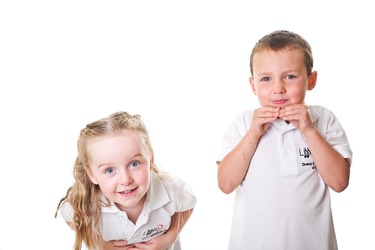 "I highly recommend Little Voices to all Local Mums. In the short time my daughter Anna has been with them her confidence has really grown and she is clearly flourishing under their guidance.  She enjoys the lessons enormously and her lesson is certainly the highlight of her week."
Claudia Krinks, Local Mum 
"I recommend Little Voices to all Local Mums. My daughter has attended Little Voices Putney for nearly a term now and also participated in the summer workshop.  She really enjoys her classes each week and even more so the workshops.  In particular I have found the performance aspect of the classes to be very beneficial – there has been a significant improvement in her concentration/ability to 'perform' when on stage in front of an audience (rather than be distracted by those watching!).  The small group has really allowed her to progress in the short time she has been been at Little Voices, helped in no small part by teachers Ashlea and Blaire's enthusiasm! Each week there are short videos put on their youtube channel, which is a great way for me as a parent to see what they've been doing, and watch her progress.  The classes really are the highlight of my daughter's week and I would have no hesitation in recommending others to the classes too – in fact one of her friends joined this term on our recommendation and is enjoying it every bit as much as we are!"
Laura Deering, Local Mum
"I recommend Little Voices to Local Mums. What a super class to offer!"
Kate Prest, Headmistress, Merlin School, Putney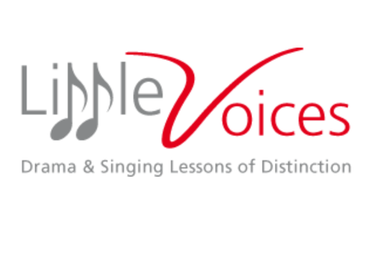 Does your child love to sing and act?
Do you want to nurture your child's confidence?
Little Voices is an organisation that uses singing and drama to develop confidence and self-esteem in young people aged 4 - 19 years by teaching them in engaging after-school lessons. Children are taught within a unique framework of specialised drama and singing lessons of distinction, in groups of no more than six pupils working towards highly respected and accredited musical theatre, drama, acting and communication examinations through LAMDA and Trinity Guildhall. There LAMDA examination results are outstanding at 100% pass rate. 98.7% at Merit and Distinction.
Little Voices pride themselves on traditional and inspirational yet fun-filled lessons, which are taught by passionate and highly qualified tutors so that your child can excel in a happy environment. As well as providing after school lessons Little Voices also hold regular Theatre Weeks during the school holidays they're perfect for children who love to perform, need a bit of extra confidence or who just enjoy being with friends.
Small class sizes (no more than six)

working towards accredited musical theatre examinations through LAMDA

100% examination pass rate over 98% at MERIT and DISTINCTION

Termly showcases covering Musical Theatre and Pop

After school lessons


London - locations:
Little Voices Putney (Every Monday and Wednesday) term time only 
The Community Church
Werter Road 
Putney
SW15 2LL
Little Voices Richmond (Every Tuesday) Term time only
Christ's School
Queens Road
TW10 6HW
FREE TRIAL lessons available for more information and to apply* 

Contact:
Ashlea Pearson
Principal
Little Voices
Tel: 07943840381
Email: SWL@littlevoices.org.uk
www.littlevoices.org.uk


*Term & Conditions: You must complete an application form for your child