Local Mum Dainora shares her recipe for Easter-inspired colourful carrot cake pops


There's nothing more comforting than freshly-baked goodies and I have recently discovered something we just can't get enough of, cake pops! Not only are these bite-sized treats perfect for kids (who love to get involved in baking and decorating these too), but they also serve as a tasty snack for adults alike. Great to keep your energy up during social isolation or homeschooling..!

I've put an Easter spin on our cake pops by using easter egg shaped moulds and an Easter inspired carrot cake recipe. To top it off, I created a delicious BuzzyBlends-inspired honey and cream cheese topping with a dash of sprinkles. You are and the kids are in for a real treat with these...

Serves: 20
Creation Time: 45 minutes
Ingredients:
Cake:
3 large carrots, grated
1 ¾ cups flour
½ teaspoon baking soda
1 ½ teaspoons baking powder
1 teaspoon ground cinnamon
½ cup of milk or natural yogurt
2 free-range eggs (at room temperature)
⅓ cup melted coconut oil
Frosting:
2 tbsp unsalted butter (at room temperature)
225g Cream cheese
½ cup BuzzyBlends honey with blackcurrant
Colourful sprinkles (for the finishing touch)
Reuseable cake pop sticks
Easter egg shaped cake pop mould (or regular cake pop mould)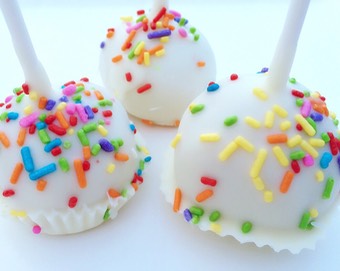 Directions:
Step 1: Mix all the cake ingredients in a mixing bowl
Step 2: Fill the bottom of the cake pop mould ¾ of the way up with the cake mixture, then rest the other part of the mould on top
Step 3: Place the mould into the oven at 180°C/ 356°F for around 20 minutes
Step 4: Remove the mould from the oven and allow them to cool before gently removing the top mould to release the cake pops
Step 5: While waiting for the cake pops to cool, combine together the frosting ingredients in a mixing bowl
Step 6: Using cake pop sticks, dip each cake pop into your topping and finish with a dusting of sprinkles for a colourful finishing touch
Step 7: Place in the fridge to cool and set for at least two hours


I would love to see how your cake pops turn out! I hope you enjoy it!

Local Mum Dainora Jus is the founder of Buzzy Blends, delicious flavoured honey delivered to your door.