Local Mums recommend the best baby classes in our area
"I highly recommend Hartbeeps
 to Local Mums. I've been to many baby classes but Hartbeeps has been my favourite.  We joined when my little girl was just four months old and it was perfect. The baby class incorporates baby massage and yoga and relaxation/meditation for mums - none of the other classes we attend have this. Once my little girl was sitting confidently, we moved up a class and again it's been amazing! My little girl thoroughly enjoys every class and we definitely look forward to Fridays! We've also made friends for life which is so important in motherhood. Laura is absolutely amazing, she genuinely loves what she does and it really shines through."

Jance, Local Mum
"I recommend Hartbeeps
 to Local Mums. Hartbeeps has been just wonderful since week one! We started when my baby was six weeks old and Hartbeeps has been the highlight of our week ever since. The best part of Hartbeeps has to be Laura. She is kind, thoughtful and dedicated. All of her work is shown by how much all the babies love her. Laura was the first person outside of our family Ivy smiled at. She just looks at Laura each week with heart eyes. Every session is so well organised and has a wonderful individual theme. I tell everyone I speak to how great the sessions are and they should come along too. We look forward to every week and we're looking forward to many more sessions to come." 
Laura, Local Mum 
"I highly recommend Hartbeeps
 to Local Mums. We are currently on our first term and I cannot put into words how much me and Alfie are enjoying Hartbeeps. The idea of joining a class as a new mum was daunting but I honesty wish we had started sooner. The themes are BRILLIANT! The use of sensory items and lights are great, we've even purchased some at home as Alfie just loves them so much! Laura is so approachable and Alfie adores her. It is so clear she loves what she does and her enthusiasm is so infectious, we cannot thank her enough. We are absolutely loving our journey with her and Hartbeeps and I will continue to recommend her to every new mummy I see. Counting down the days to Thursday already!"
Sophie, Local Mum 
"I recommend Hartbeeps
 to Local Mums. Hartbeeps day is absolutely our favourite day of the week. The evening before we do our little Hartbeeps dance because we're (I'm) so excited! There's a different theme every single week and even the family can't wait to see what we've been up to; the photos send the WhatsApp group into a frenzy. As a nanny I've been to lots of different sensory/music groups and Hartbeeps is the best without a doubt. Laura is amazing at what she does and from day one I've felt so relaxed going to her class. We LOVE Hartbeeps!"
Georgina, Local Mum

The weather might be getting colder but Hartbeeps has got plenty to keep you warm and cosy this Winter. From falling autumn leaves and cups of tea round the campfire, to snowball fights with penguins and some bumpy sleigh rides, they've got Magic Sprinkles galore lined up for their Winter Term - OPEN FOR BOOKING NOW!
Trial spots are available to new customers, so book your place here on their most magical term of the year! Various classes available for brand new babies through to Pre-Schoolers.
Looking for something to entertain your babies and toddlers? Hartbeeps in Espom, Ewell, Worcester Park, Kingston, Surbiton and New Malden are offering a FREE trial on our classes for new customers; just a few places are left! Take a look at the timetable and join our original musical story tellers as we create multi-sensory play for babies to preschoolers. Scroll to see which class works best for you and your family, sibling classes available.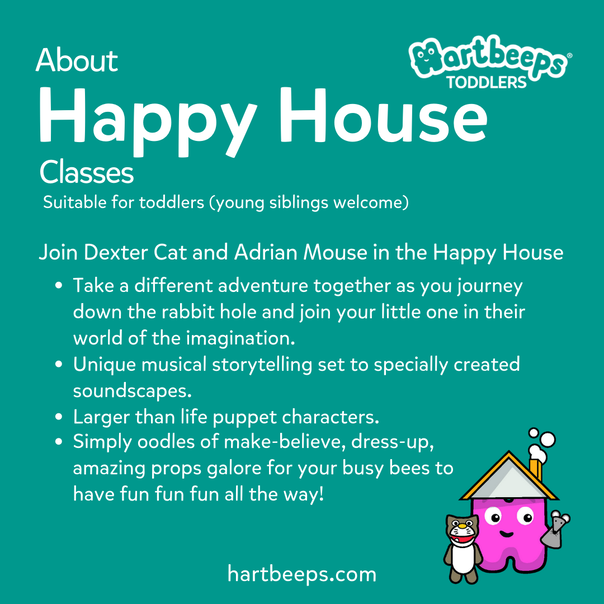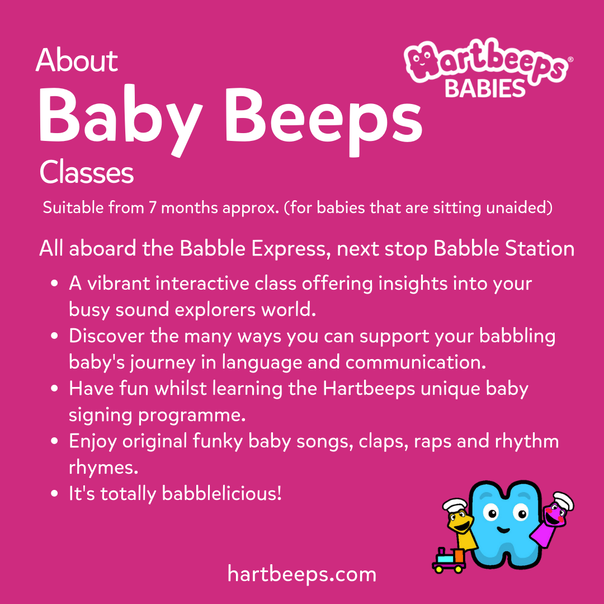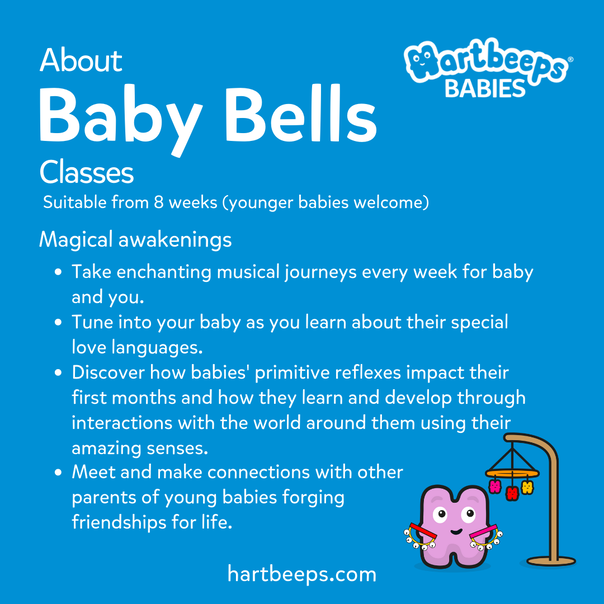 Hartbeeps

Hi, my name is Laura! Myself and my wonderful team of Imaginators run regular weekly Hartbeeps classes in Worcester Park, Motspur Park, New Malden, Epsom, Ewell, Surbiton and Kingston.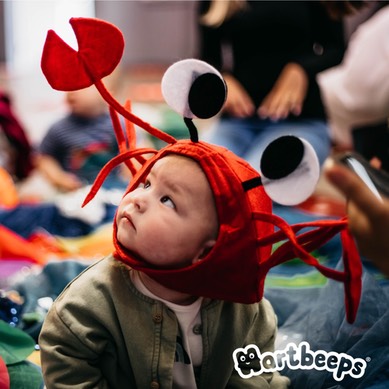 As we continue to grow, I am excited to be opening in not one, but two new areas next term! We are coming to Bourne Hall in Ewell on Tuesdays and The Rose Theatre in Kingston on Mondays. Due to popular demand we now also have an extra day of classes in Worcester Park on a Thursday!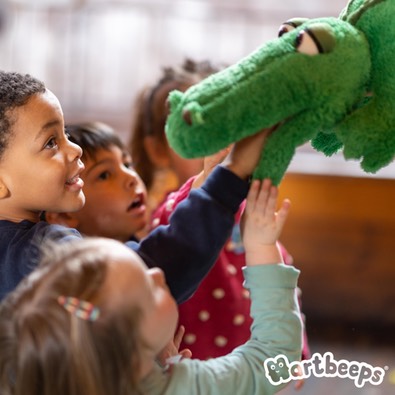 As part of the new area launch, we are offering new customers a FREE TRIAL classes across some of our venues. Spaces are limited so hurry and don't forget to tell any other Local Mums that might be interested.  Book your FREE class here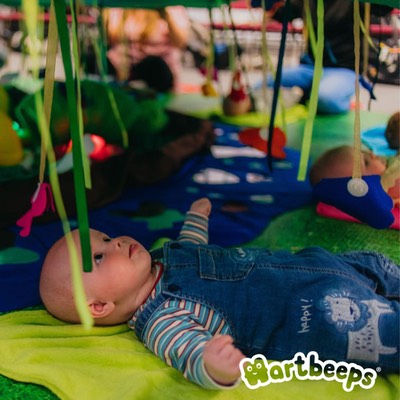 So why do over 30,000 babies and toddlers come to Hartbeeps every week? 
• Hartbeeps is an award-winning immersive sensory music classes for little ones with big imaginations. Inspired by curiosity, backed by research and sprinkled with magic. 
•  Four distinct classes tailored to support the exact development stage of your little one, from newborn to pre-school, as well as classes for siblings.  
•  Trusted by parents and caregivers since 2003 with over 70 + fabulous themes meaning each week is different. 
•  Original sets, fabulous dress-up, play props and unique puppets to delight and spark curiosity.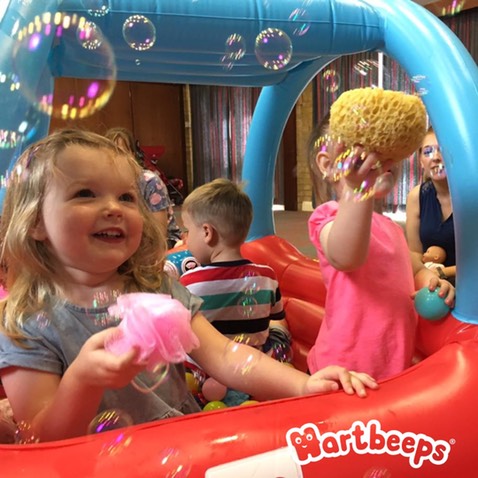 •  Everything you need is in our classes; Baby Massage, Baby Yoga, Baby Signing, Sensorial Play and linked to the EYFS. 
•  Incredible light shows at the end of every session. 
•  With over 400 tracks and our own music label, Hartbeeps uses music that is appealing to both children and adults. 
•  300+ Imaginators deliver magical sessions nationwide every week; driven by imagination and creativity and backed by nearly two decades of research. 
•  We have FUN and make friendships that last a lifetime.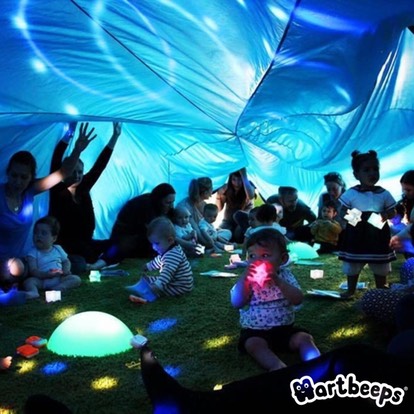 Don't miss your spot at Hartbeeps next term. Book your class here.

Local Mums Discount
15% discount at Hartbeeps for Local Mums members if you book the term using the code KZV602 plus free trials for new clients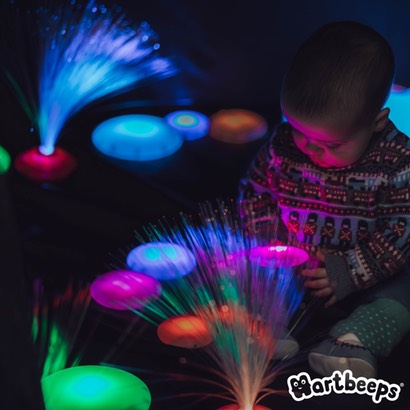 Read Local Mums' News Story about Hartbeeps
Contact
Laura Stevens
Hartbeeps

Tel:  07535641365

Email: 
laura.stevens@hartbeeps.com
www.hartbeeps.com