Hooray! Summer is here and if you are going on holiday you will need to think about what to pack. Our personal stylist Susannah Hebden reaveals the secrets of the Capsule Holiday Wardrobe.
So Summer is here – allegedly, and though to date we have barely managed to glimpse a hint of the sun let alone dust off our shorts and flip-flops -  let's just pretend we have! 
Or, maybe you have decided enough of this darned weather and are heading off to sunnier (and dryer) climes. Either way you are going to need to think about your 'holiday wardrobe'.
So let your mind wander if you will to golden beaches, azure seas and slightly red shoulders. Nice, isn't it. So what is it you should be wearing to complete this apparition of heavenly tropical perfection?
Well, firstly you need to establish two things. 1 – what your luggage allowance is and stick to it. And 2, what is your chosen colour palette for your 'capsule' holiday wardrobe? For this you need to pick two main colours that tone and then add a couple of neutrals to the mix. Then you can be assured that all your garments should mix and match.  Good huh?
So next, what to pack? Think of the things you will be doing whilst away – will you be beaching? pooling? lunching? dinning? dancing? walking? shopping? And make sure you cover all bases. 
This doesn't mean you have to double your suitcase quota it just means a bit of smart thinking and savvy styling. As usual this time of year there is a plethora of gorgeous beach and summer wear on the high street.  
But you don't need to go out and purchase a whole new wardrobe of clothes just to ensure you're beach beautiful. A few key pieces mixed in with last year's offerings will transform you smoothly from wet weather warrior to golden sun goddess. So let's go!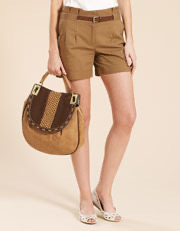 Shorts – not only have to be for beach use. Why not team a pair with a chic little top or chiffon blouse, heels and a couple of statement accessories for an uber glamorous evening look.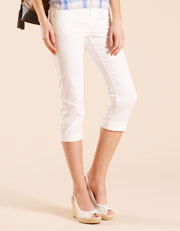 Capri pants – fab with flip flops and a simple vest for shopping trips or dressed up with a sparkly T, heels and a pair of drop earrings for dinner and dancing.



Sun dresses – great thrown on over a bikini with flip flops for shopping trips or dressed up with a chunky necklace and wedges for long lunches.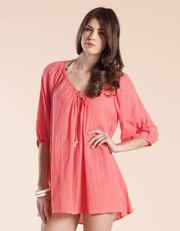 Beach cover ups – these don't just have to stay on the beach. There are some really pretty ones out there and look fab over a pair of Capri pants with a simple vest underneath to protect your modesty. If you feel too baggy try loosely belting it for a more fitted look.
Essentials – do make sure you pack 2 or 3 t vests, t shirts and slim fitting cardies in your chosen colour pallet. Vests are invaluable for wearing under sun dresses, beach cover ups or as tops themselves and no matter how hot it is it's always a good idea to have a warmer layer with you to keep out the chill should the temperature drop. If not needed you can always tie it round your waist for laid back cool or rock the Italian Riviera look and put it over your shoulders super hero cape style!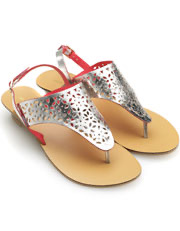 Flip Flops and wedges – sparkly flip flops are equally good for the beach as they are for dinner - just make sure you bash the sand off them before you go out for the evening or you'll have those annoying grains in-between your toes all night. Wedges are great for both day and evening wear and are generally more comfortable than their stiletto heeled sisters.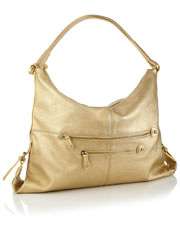 Bags – find yourself the right beach bag and it will happily double up as an evening hand bag. Opt for metallics like silver or bronze which will work just as well on the beach as they will in the cocktail bar.
Have a great time!

SHM Personal Styling on Facebook
Susannah is now Personal Stylist/Shopper for the Ashley Centre, Epsom. For more details please contact her at Susannah@shmpersonalstyling.com


All clothing and accessories by Monsoon and Accessorize