Local Mums recommend bus services in our area
"I highly recommend the GoSutton bus service to Local Mums. I use it all the time and really helps as I'm disabled and my daughter has ASD. We both love it!"
Kelly G, Local Mum
"I recommend the GoSutton bus service to Local Mums. What an excellent decision. Now my son with SEN can learn to use a bus to school." 
Susan R, Local Mum
"I highly recommend the GoSutton bus service to Local Mums. This is a great service which has helped my mother-in-law so much in the last month getting from Wallington to south Sutton whilst my father-in-law was ill." 
Emma F, Local Mum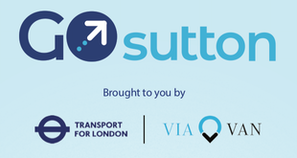 GoSutton
GoSutton, brought to you by Transport for London and ViaVan, has been designed to offer passengers a new way of travelling around Sutton. The service takes multiple passengers heading in the same direction and books them into an on-demand bus.
Once you've downloaded the app, you request a ride, select your pick-up and drop-off points and pay directly through the app. Rides can also be booked over the phone. You'll usually be picked up in less than 10 minutes, and all buses have free WiFi and USB charging. You can easily add "+1s" so you can take your children, your friends, or other family members across Sutton. All buses can accommodate buggies/prams and are wheelchair accessible. 
GoSutton currently operates 7 days a week from 06.30 until 21.30. The service zone covers the area from the A24 in the western end to Purley Way in the eastern end, and from St. Helier hospital on the northern end to Belmont station on the southern end. The area includes Valley Park Retail, The Phoenix Centre, the Cheam Leisure Centre, and many other businesses and community centres. Even if you don't live or work in the zone you can use the service to travel anywhere within it.
Rides cost £3.50. Freedom Pass and English National Concessionary Travel Scheme pass holders ride for free, as do children under the age of 5. More info can be found at gosutton.co.uk.
Special offer for Local Mums
GoSutton are offering Local Mums special promotion for new riders. Download the app and enter the code SUTTONMUMS to get 2 free rides.*
*New members only, code expires 01/10/19. Code provides £7 ride credit.