Creative Hair, Nails & Beauty is a firm favourite hairdresser among Local Mums with a stunning new refurb and luxurious beauty treatments.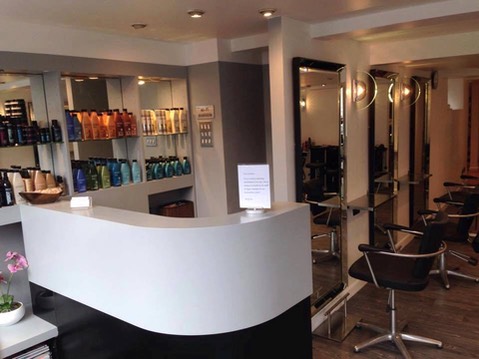 Creative Hair Nails & Beauty is one of Local Mums' most popular hairdressers, always highly recommended and receiving fantastic reviews on our Carshalton Mums' Facebook group.
"Creative Hair Nails & Beauty are amazing!" says Local Mum Amy Miller. "I've been getting my hair cut and blow dried there for years and thoroughly recommend them! The prices are very reasonable and they really listen to what you want."
"Having struggled to find a good local hairdresser, I was really pleased to find how lovely and helpful they are at Creative Hair Nails & Beauty.'" adds Local Mum Nikki Chapman.
With a new London-trained stylist and manager, Tyrone, and hugely popular director and stylist Natalie, Creative Hair Nails & Beauty offers all the latest highlighting and colouring techniques. Creative Hair Nails & Beauty also specialises in luxurious hot stones full body massages with a fabulously stylish treatment room. The one-and-a-half hour treatment is the ultimate in pampering and relaxation and literally makes you feel like a new person when you leave.
This friendly, family-run salon isn't just popular for top-quality, affordable hair styling. Natalie and her team at Creative Hair Nails & Beauty are also favourites for nails and beauty treatments like St. Tropez spray tans, nail extensions (both gel and acrylic), O.P.I flawless nail varnish system (lasts up to two weeks on hands or feet), waxing, facials, tinting, manicures and pedicures.
"Local Mums are lovely, loyal customers," says Natalie. "Whether they are looking for some time out away from the kids or are bringing the kids in for trim too, we do our best to make it a relaxing, enjoyable experience - that's why mums keep coming back. We know how to pamper and make mums feel special!"
Read Local Mums' reviews of Creative Hair Nails & Beauty 
For more information, or to book a free consultation, contact manager Tyrone or Natalie and her team on: 020 8669 6515
16 High Street
Carshalton
Surrey
SM5 3AG
Tel: 020 8669 6515