Local Mums recommend the best football development classes in our area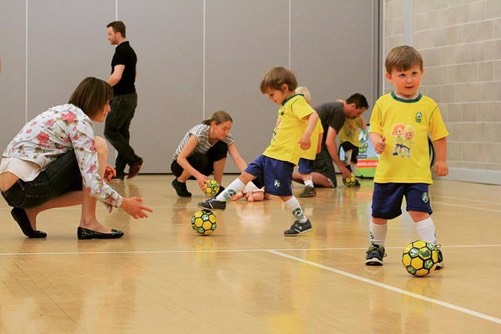 "I highly recommend Socatots to Local Mums. It's an amazing organisation creating opportunities for youth to get involved in sports and for the community to come together." 
Katie Rose Kraft, Local Mum

"I recommend Socatots to Local Mums. I've taken my two year old girl and my three and a half year old boy and the sessions are well run. They also do lots of games so the children are enjoying playing while learning and the sessions they do are well designed for their specific age, ability and concentration level. I would definitely recommend giving it a go. It has been great for us."
Liz, Local Mum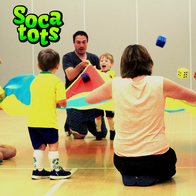 Socatots
Socatots is a football-based developmental activity programme specifically designed for children (girls and boys) aged 6 months - 5 years old.
Who we are
Socatots is the world's leading provider of football-related physical development activities for young children aged between six months and five years. Children attend regular sessions with other children of a similar age, where they master both motor and social skills under the watchful eye of highly qualified coaches. A unique feature of Socatots is the active participation of parents in the sessions.
What we do
Socatots creates an optimum environment for children to develop their physical fitness and mental agility. The programme hones a child's motor skills through activities using a ball, while enhancing their self-esteem and confidence. Socatots also helps children learn numbers, the alphabet, colours and body parts, and reinforces positive aspects of their personality. The result is a healthier child whose motor skills and fitness are boosted. Perseverance, concentration, memory and general cognitive abilities are also enhanced.
Our mission
Socatots' mission is to engage more and more children in physical activity, using football as a medium. We teach basic movement patterns, balance and motor coordination. Most important, we ensure that physical activity is fun. Everything we do is centred around helping children develop first as people, then as sports enthusiasts.
Saturday Morning at Stanley Park Junior School (Main Hall), SM5 3JL:
Phase 2 (1 – 3 years) 9.00 – 9.40 am 
Phase 2 (1 – 3 years) 9.50 – 10.30 am
Phase 3 (3 -5 years) 10.40 - 11.25am
Phase 3 (3 - 5 years) 11.35 - 12.20pm
Sunday Morning at Collingwood School, Wallington, SM6 0BD:
Phase 2 (1 – 3 years) 9.00 – 9.40 am 
Phase 2 (1 – 3 years) 9.50 – 10.30 am
Phase 3 (3 - 5 years) 10.40 - 11.25
Friday Morning at River Church Sutton, Carshalton, SM5 3QB:
Phase 2 (1 - 3 years) 10.00 - 10.40 am
Monday Afternoon at St Mark's Church, Purley, CR8 3QQ:
Phase 2 (1 - 3 years) 1.30 - 2.10 pm
How to book:
Book a FREE session here
Contact:
Joe Brady
Manager
Socatots Sutton and Croydon 
Tel: 074 6297 1609
Email: joe.brady@socatots.co.uk
Socatots on Facebook
www.socatots.co.uk