Good and reliable cleaners can be hard to find. That's why recommendations from Local Mums are so important. We recommend the best cleaners in our area.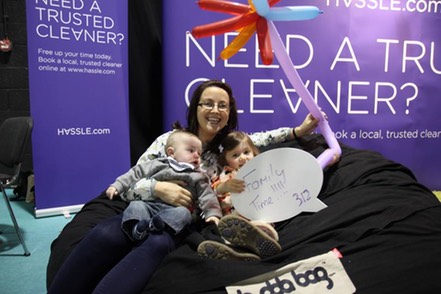 "I highly recommend Hassle.com to all Local Mums. I found Lidia on Hassle.com and she is now working for us on a weekly basis. I found out about Hassle.com through a Google search of 'Local Cleaner', I'd never heard of it before but loving it! Great Idea!" 
Claire Alexander
"I recommend Hassle.com to Local Mums. Absolutely love the cleaner. If it weren't for Hassle.com I probably would have spent several more years wanting to get a cleaner but not really knowing where to start looking." 
Johanna Pfeifer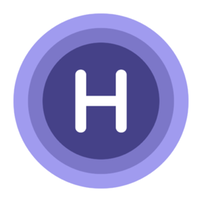 Hassle.com
Hassle.com is a marketplace that connects busy parents with local, vetted and trusted cleaners. 
Hassle.com was founded by three friends in 2012 who found a gap in the market when they tried (and failed) to book a local service online. 
We launched in London and have seen exceptional growth, leading to expansion throughout UK, Ireland and Europe; now operating in Manchester, Leeds, Birmingham, Dublin and Paris - carrying out over 40 thousand hours of cleaning every month in London alone.
We care about our cleaners too. All cleaners on our Hassle.com platform run their own micro businesses, allowing them to choose where and when they work. As well as being flexible, our cleaners get paid above minimum wage, unlike traditional cleaning agencies. 
One of our top cleaners Elaine Abimbola, who has been a claner on the Hassle.com platform for eight months, said: "I like Hassle.com because it's easy to use, I'm paid a good wage and everything is so flexible."
Customers can find and book a local cleaner within 60 seconds for the flat rate of only £10 per hour, with all payments made securely online. 
Just for Local Mums, we wanted to give you your first 2-hour clean for only £1! Leave the cleaning to us and get your free time back today with one of our professional Hassle.com cleaners.
Special offer for Local Mums
Here at Hassle.com we love matching busy parents with local, trusted and vetted cleaners. We understand that your free time is precious, especially when you have little ones to keep up with! So we would like to give all Local Mums their first 2-hour clean for just £1. 
Not sure how to spend your newly found free time? Not to worry, we have a few ideas for you. 
Kidspace is definitely our top pick when it comes to activities! The age range is 0-12 years and tickets are priced from £2.95 - £9.75 for 2.5hrs. It also has the added bonus of parents being able to take part in the fun alongside their children, because let's be honest, we were all a little sad when we grew too big for the ball pits and wiggly slides! 
With all this nice weather we've been having, a picnic in the park sounds perfect to us; and we've found the perfect accompaniment, a mouth-watering piece of cake from Urban Gourmet in Wandsworth. There's something for everyone too! 
Why not get creative (/messy) at Sammy Duder, a studio where children and adults can decorate pottery to take home. All the paints used are washable and non toxic, so excitable hands on clothes shouldn't cause too much of a problem. 
Make the most of your free time today. We're offering all Local Mum readers their first 2-hour clean for just £1, just head to Hassle.com to book your professional cleaner today.